Basic Design Training

About this Lesson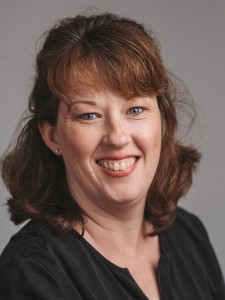 Designers work with four basic elements to help package related pieces of journalism together and create a presentation for telling a complete story. Their work has changed over time as newspapers have shifted their look from long columns of gray text, to add color, multiple photographs and larger headlines that create visual dominance and direct readers through the news of the day as it is presented on a newspaper page.
What you will learn
After completing this unit, you should be able to:
Identify the four elements necessary for news design
Recognize and define key elements on a news page
Understand the importance of sketching out a design plan
How the lesson works
First of all, this is an asynchronous lesson unit, which means no live events are scheduled for this lesson. You can complete learning activities at your own pace whenever is convenient for you. Despite the asynchronous nature, the learning tasks are organized to help you succeed.
To be successful in this unit, please complete the following tasks:
• Watch the lecture.
• Take the quiz to test your own understanding.  This will help you to strengthen the concepts you just learned.
• Optional: Due to the amount of content to be covered in a single unit, we encourage you read these additional resources. Some of the quiz questions might come from the readings in Additional Resources section.
Watch the Lecture

If you have Flash Player, click on the Launch button to start
Or you may watch here:
Laura Johnston Associate Professor, Print and Digital Journalism, Missouri School of Journalism, University of Missouri
 Take the Quiz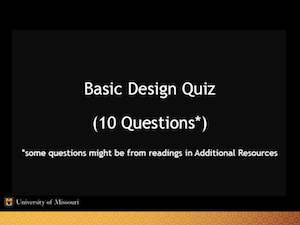 Direction: Some of the questions might from the readings in Additional Resources below

Click on the Launch button to start
Lesson Resources
Lecture Script: Download it here
Printable Quiz: Basic Design
ASNE Classroom Resources
Additional Resources
"The Newspaper Designer's Handbook, Seventh Edition" by Tim Harrower and Julie Elman, published in 2013 by McGraw-Hill Companies, Inc.
Newseum.org "Today's Front Pages"
This site allows you to see curated collection of the Top Ten pages from around the world, and front pages by region or state.
NewspageDesigner.org
This website, started in 2002, is a site that has 6,000 members who post pages showcasing their work. It's a great place to go to get ideas.