Academy of Scholastic Broadcasting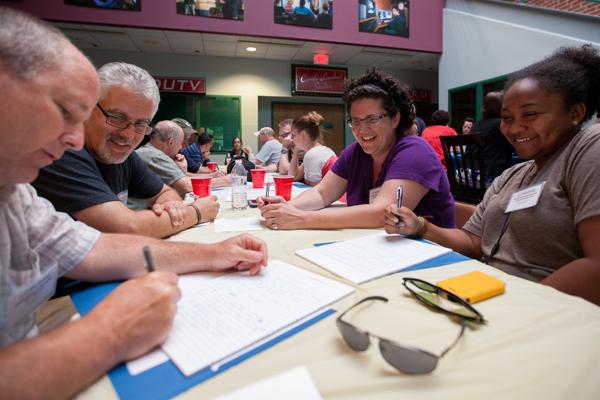 The 2016 ASB Workshop took place in Springfield, Mo July 10–15. 28 teachers from 15 states attended the 16th annual beginner's workshop to hone their skills as scholastic broadcast journalism instructors.
The "boot camp" nature of the workshop offers presentations followed by hands-on applications of the material covered. Teachers become students for a week, and get to experience all the things they will ask their broadcast students to do in the fall.
"This was a great year for us. We met some dedicated teachers, and really saw them grow. As the director of the workshop, I think I learn as much as anyone every summer," Dave Davis, ASB Workshop founder, said.
The 2017 workshop is set for July 9-14. Registration opens later this year. For more information about ASB Workshop and other services they provide, visit http://scholasticbroadcasting.com
.
Leave a Comment