New collegiate majors open wider doors
With digital storytelling and production majors on the rise, more students who would have pursued a journalism degree in college now roll the dice on a degree that some say allows more freedom and flexibility in both career options and storytelling styles.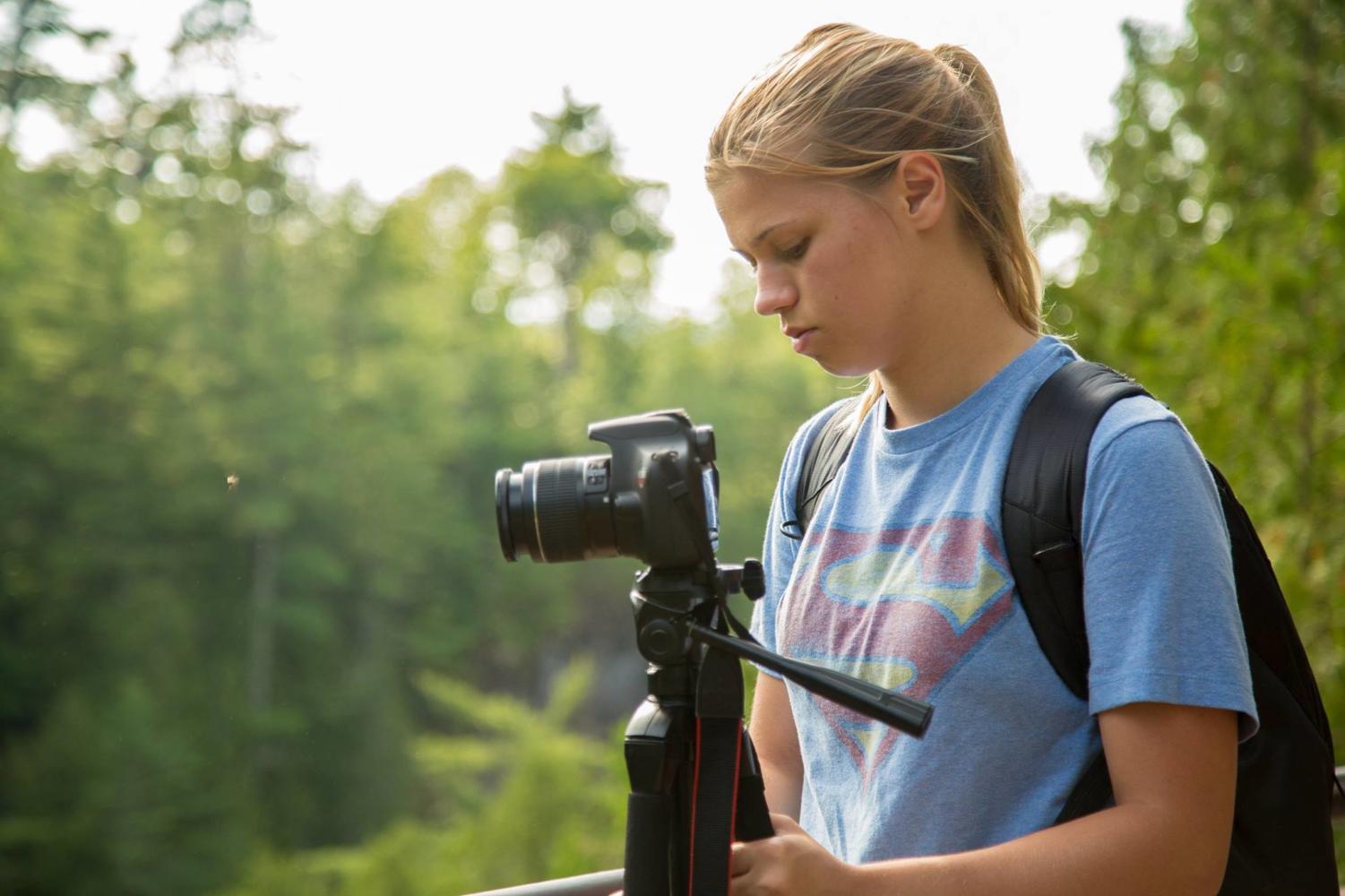 SchoolJournalism recently visited with two such students to get their thoughts about their course of study. Their insight can be helpful for teachers as they guide students towards their next steps, as well as current high school students who are looking for information about these majors.
Lindsay Alfermann: "I will graduate from the University of Missouri-Columbia in May 2019 with a Bachelor of Arts in Digital Storytelling, a Minor in I.T., and a Multicultural Certificate."
Cassandra Bauer: "My major is Digital Media Production and my minor is in Graphic Design at Drake University. I will graduate in December of 2018."
SJ: What type of skills does your major utilize?
Alfermann: "My classes focus on storytelling through several mediums including video production, photography, animation, and other creative outlets like social media. I even had a class that examined storytelling through video games. We use Adobe Creative Suite softwares such as Premiere Pro, Lightroom, and Photoshop to produce our work, which is primarily shot using DSLR cameras."
Bauer: "To be a digital media production major, you really need to be well-versed in anything that a communications job may throw at you. If you're like me and you want to be a documentary filmmaker, you need to be well-rounded. When I first came to Drake, I wanted nothing to do with broadcast news, but there's no real way to get around that in what I plan to do. I ended up taking a lot of broadcast classes like writing classes for reporters, a broadcast-oriented video production class, audio production classes, public relations classes, and more to help me become a strong documentary filmmaker."
SJ: What opportunities have your major afforded you so far that have had a strong impact upon your life?
Alfermann: "The Digital Storytelling major at Mizzou allows students to work in a much more flexible and creative atmosphere than a journalistic degree would typically provide. When I switched my major from Journalism to this, I was able to take more diverse classes that focus on artistic and creative subjects because Digital Storytelling pulls courses from so many different areas into its curriculum.
"The timeline of earning the degree is also more flexible and allows for more electives. For the most part, a Digital Storytelling student can take the majority of courses in any order that they'd like. This eliminated a lot of stress for me because I no longer had to follow a strict course plan's scope and sequence.
"We also have little to no creative restriction when it comes to projects. My final video last semester was a mini-documentary about Mizzou's Olympic Bronze Medalist wrestler, J'den Cox. It was definitely a cool opportunity to sit down and learn more about such a prestigious athlete.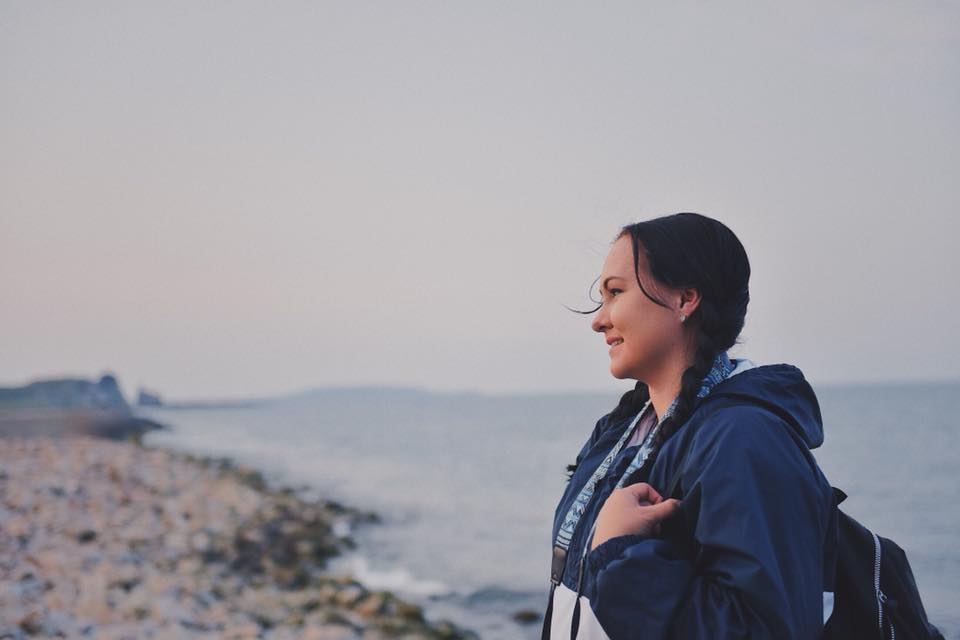 "The Digital Storytelling department also invited students to join the IT Engineering department's study abroad trip to Ireland this past June, which I was lucky enough to be a part of. Never in my wildest dreams did I ever imagine my major would take me across the ocean to document such a beautiful country. That experience greatly impacted my life. I will carry it with me forever."
Bauer: "I've been very lucky to have had an internship every summer. The summer of my freshman year I worked as a remote intern for Spoon University, creating several videos a month on how to create cool recipes. The summer of my sophomore year I got to live in Wisconsin and worked for Northwest Passage as a Film Production intern. I taught kids how to create motion poetry and created a music video and a short documentary. This past summer I lived in Memphis, Tenn., as a Corporate Communications intern for First Tennessee Bank. I visited Nashville, South Carolina, and Florida while I interned there. I got to fly on the company's private jet with the CEO, Bryan Jordan, and I met John Hope Bryant, Founder of Operation HOPE."
SJ: Briefly speaking, what doors do you feel are opening for you thanks to this major?
Alfermann: "My degree will allow me to be eligible to a much larger section of the job market than if I would have earned a more defined journalism degree. Digital Storytelling cannot be constrained to any particular career. I could accept a job creating promotional content for a corporate business and work on the commercial side of the business. I could also work for a creative production studio on films, or even work freelance and create my own projects. I have a lot of soul searching to do before graduation to decide where to start, but I know wherever I end up will be exciting."
Bauer: "Without the skills I've learned at Drake, I would have no idea what I would be doing."
SJ: Why did you choose this major instead of a Journalism degree?
Alfermann: "I wanted to be more creative and think outside of the constraints of the world of hard news and journalism. I want to touch hearts and tell personal stories of humanity, art, and entertainment. Digital Storytelling allows me to do this without any defined structure of what a story should or shouldn't be. I get to experiment with software to create unique digital effects for videos, analyze films, and learn to use other more diverse mediums of dissecting what storytelling is."
Bauer: "As a Digital Media Production major, I'm not limited to straight-up journalism. I can be working in a marketing firm, as a documentary filmmaker, or even in a bank like I did this summer. My doors are wide open to practically any industry when I graduate."
SJ: What tips do you have for students considering this field of study?
Alfermann: "If a student likes to experiment with technology and produce any kind of digital content, they should definitely consider the Digital Storytelling major. There really is no limit to what they would be allowed to create.
"When I started to consider college, all I knew was that I had a camera and liked to make videos and tell the stories of people in my community. I thought that automatically made me a good fit for a journalism degree. I didn't even know that any other digital production degrees existed outside of journalism.
"I would advise incoming students to sit down and read through the list and description of related majors that are offered by their list of potential schools. They should compare the course lists and evaluate whether they think they would enjoy taking those classes and how they would be applicable in the future. The more research that is done before starting college, the better. There is typically room to switch majors like I did within the first few semesters of school, but I certainly wish I had done my research and saved myself the time and effort of taking classes I didn't enjoy."
Bauer: "Don't wait for someone to hold the door open for you. You need to be proactive in pursuing internships. No one is going to say, 'Today you should start applying' or 'Here's the internship you were looking for.' Ultimately, you're the first and last person looking out for you. Do everything you can to advance your career."
View Comments (6)