Q and A with the Pros: Dana Marquart
Recently, SJ picked the brain of portrait photographer Dana Maquart. Her love for photography started in high school.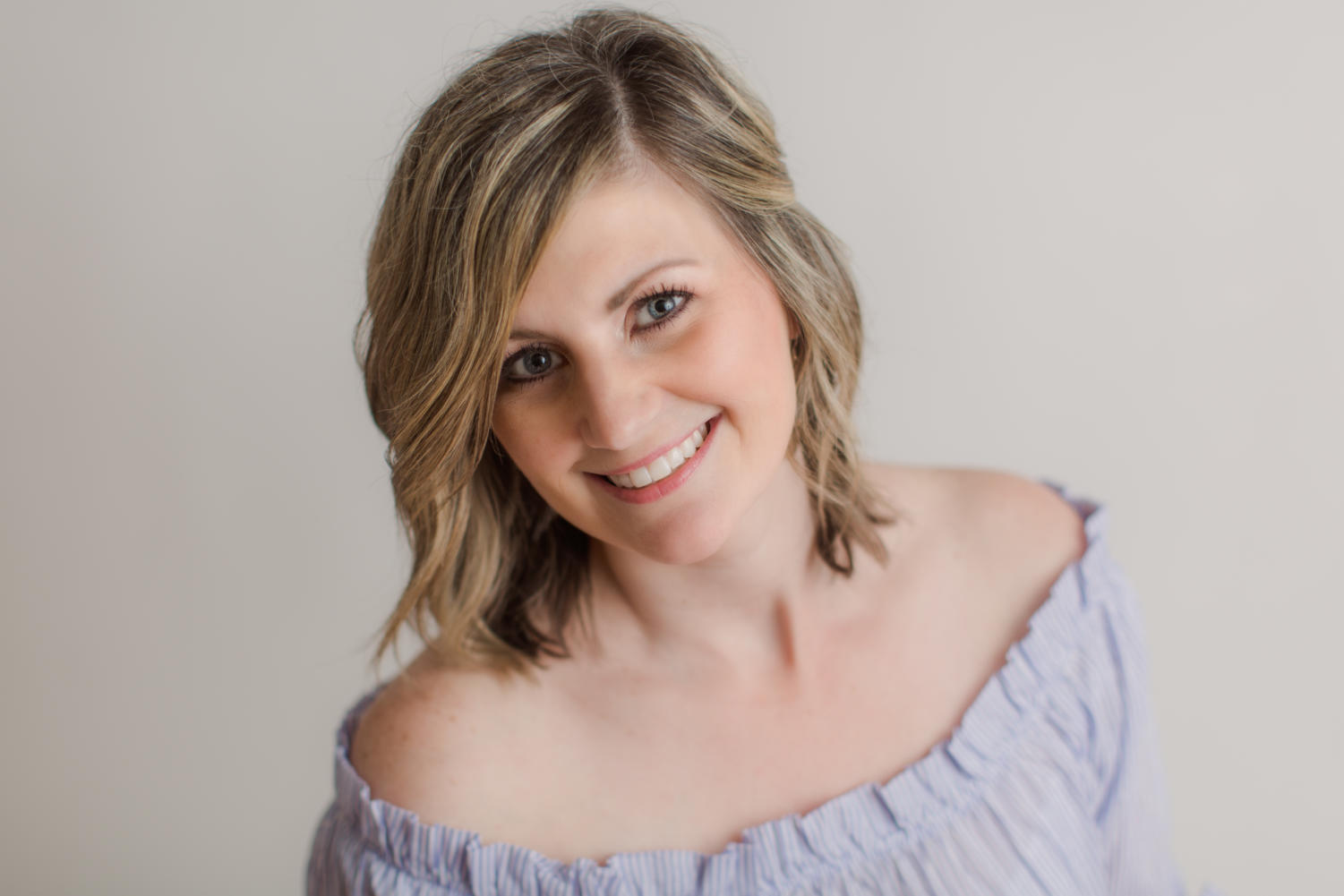 SJ: How did you get interested in photography?
Dana: "I majored in journalism and minored in graphic communications, so a lot of my college classes involved darkroom photography, but I really was interested in taking portraits when I started teaching darkroom photography at the high school level in 2008.  My students asked me to take their photos and that's really where I wanted to keep learning!"
SJ: What are three of the most important tips you could give any student wishing to pursue this career?
Dana: "1. Know your camera well. If you're still shooting on auto-mode, I would highly recommend taking a course on manual photography. 2. Practice makes perfect. You can understand how a camera operates, but you need to learn how to quickly make changes in different lighting scenarios. It takes lots of practice to get your style right! 3. It's important to constantly build a portfolio as photo trends change and you grow. Never stop challenging yourself and a portfolio helps others understand what you are capable of behind the camera!"
 SJ: What role does social media play in your business?  
Dana: "Social media is such a visual marketing place for photographers. I try to post a couple times each day, since it really acts as another online portfolio these days!"
SJ: What type of cameras do you use? And what other gear do you enjoy?
Dana: "I shoot with a Canon 5D Mark IV. This is a full-frame camera, making it better in low-light situations, like dark churches. I also love my 85mm, 1.2 lens for a blurry background and sharp focusing. For in-studio portraits, I use my 35mm, 1.4. It allows me to get close to my subjects (especially necessary when working with kids!) and work in a small area."
SJ: Can you share with us one of your favorite images you've taken? Tell us where you took it and the thought process behind it?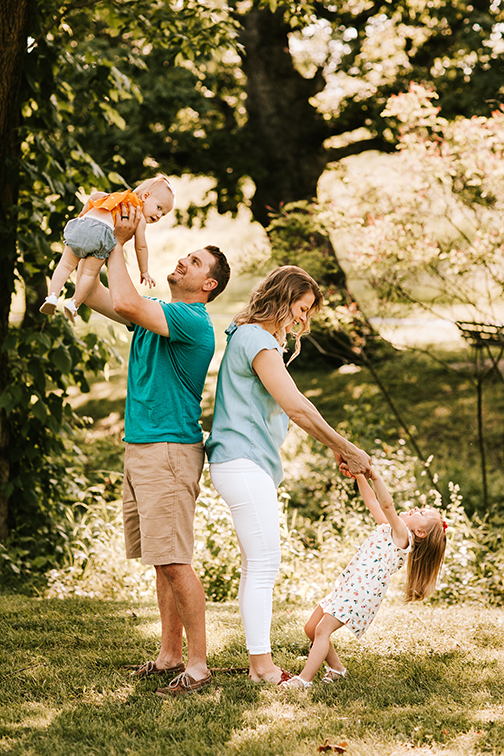 Dana: "I have so many, but I have been taking courses on natural posing, and how to get more connection between my subjects. With this particular family, I knew it may be hard to get a 1 and 3-year-old to cooperate, so doing something they think is fun was key! I told dad to hold baby in the air and I told mom just to play with her other daughter, but the only rules were mom and dad had to be back-to-back and no one was to look at me. This made the parents try to keep their daughters' attention and it was such a sweet moment for this family!"
SJ: What should high school journalism and photography teachers be doing for their students to help prepare them for a career in this field?

Dana: "I think it's important for students to understand that life isn't always 'Pinterest-worthy!'  I have seen students upset with themselves because they are comparing their images to a Pinterest image or another photographer's.  It's important to understand the differences and that lighting, people, camera settings, etc. are all different for every situation.  If you're a good photographer, you should be able to come up with your own creative photography!  You also have to be able to move quickly, so always having the next plan in the back of your mind is inevitable."
SJ: What is one piece of advice you'd like to share with our student readers?
Dana: "If you're serious about making a career out of photography, decide what you would like to capture and why. This isn't a career that you will work Monday-Friday, 9-5. There are a lot of hours that go into planning, learning and growing, if you want to stick with it! If you're interested in your own business, business courses would be very valuable!"
 SJ: How has photography changed your life?
Dana: "Aside from my family, this job has been one of the most rewarding aspects of my life. I get to spend time with people on some of the most special days/times of their lives! Weddings, babies, first birthdays, etc.  It feels good to give people the gift of memories because life moves fast and this is all they are left with!"
Leave a Comment