Q and A with the Pros: Derek Byrne
As he builds his career in communications, Kansas City-native Derek Byrne found learning every skill he can and his strong writing skills have been essential tools for moving from high school yearbook to a Texas university to New York City and back home to the Midwest.
Today, Byrne works in social media at Visit KC, Kansas City's organization dedicated to attracting tourism to the area.
"It's a curious and fascinating blend of writing, creative work, relationship building, fact checking and project management, all with the ultimate goal of fostering affinities for Kansas City across the country and around the world," Byrne said.
SJ: When and how were you bit by the journalism bug?
Byrne: "At some point during my photojournalism class freshman year of high school, it occurred to me that I was learning a skill. It wasn't a fruitless effort to fill a few hours of my week—it was something that could matter. In that moment, when I comprehended the deeper value of creating a narrative through images and understood its ability to inform and affect people, I was hooked."
SJ: What did you do to prepare for your career?
Byrne: "I let my curiosity get the best of me. Of course, I worked on collegiate publications and held a few internships, but that's expected of anyone studying journalism today. I always wanted to know more and do more, from video production to sportswriting to design, so I asked questions of those around me and tried my hand at any project I could. Although I didn't realize it at the time, I was taking advantage of my status as a young person with a passion for the field—so many outstanding professionals were generous toward me with their time and their talents when I was getting started, and these kindnesses allowed me to develop the skill set I have today."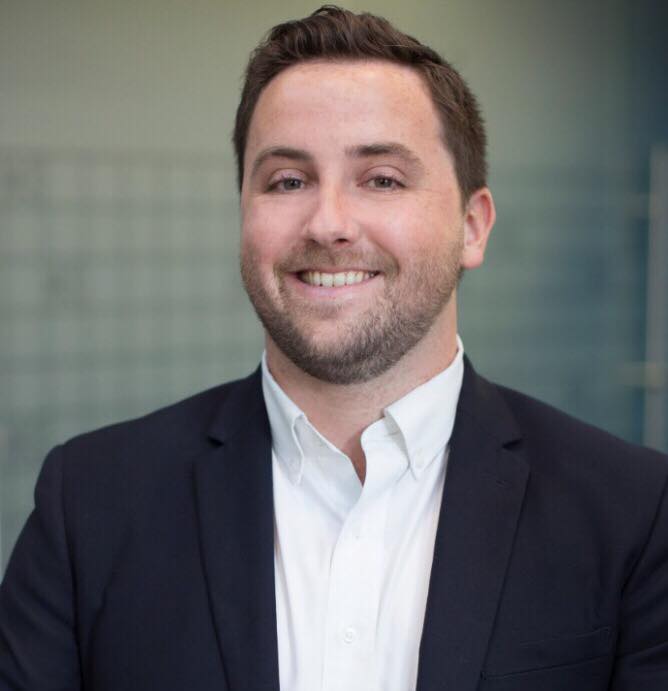 SJ: Where was your first professional job and how did you land it?
Byrne: "I worked at a company called Development Counsellors International, a public relations agency specializing in travel and tourism. I started out as an intern there during my last semester of college and was fortunate enough to receive a full-time offer upon graduation.
"Although my day-to-day responsibilities varied widely, I think it's important to note that I completed a writing test during the interview process for my internship. The writing I produced during my internship period was also referenced when I joined the team full time. Solid writing skills matter."
SJ: How did you work your way to where you are now?
Byrne: "After I left my first job, I worked in marketing and communications at a university in Texas. I'm obviously back in travel and tourism now, and I think I've been able to find success in this position because of the knowledge I gained at my first job. The opportunities I've had to learn from those around me has served me well, even when I don't view the information I'm gaining as directly relevant in the moment. You never know when any given piece of knowledge will benefit you, but it's always a good idea to learn as much as you can."
SJ: What inspired you to pursue this career?
Byrne: "As soon as I found out there were jobs that allowed you to write every day, I was certain I needed to find one. A position in social media also affords me the chance to collaborate with the people around me on a daily basis, as I take the outstanding work done by others in my organization and present it to the public through our social channels. Finally, working in travel is a no-brainer. I'm able to support a city I deeply love and encourage others to experience more of the world."
SJ: What is your favorite part about your job?
Byrne: "People, locals and visitors alike, are so willing to share their own experiences in Kansas City with me. I learn something new about the region every day and am able to see it through so many sets of eyes. While I can't put every suggestion to use directly, I love hearing others tell the stories about KC they believe are worth amplifying. It's a constant reminder of how great it is to live in this city and work as an ambassador on its behalf."
SJ: How has the communications field changed your life?
Byrne: "It has defined my career. It provided the part-time jobs and scholarships that put me through college. It continually gives me a space to create and do the work I love every day. It has also taught me to be inquisitive and curious about the people around me—they're always more interesting than you expect."
SJ: What should a high school student do to prepare for a career in your field?
Byrne: "Write. Don't ever stop writing. Learn how to write well and carve out a voice for yourself. Read newspapers, magazines, books and blogs, and take inventory of the things that strike you. Study the best and worst writings you encounter, ask yourself why they strike you as such, then imagine how you can use those insights to improve your own writing.
"I can't overemphasize the importance of writing well, no matter what type of communications students choose to pursue. An understanding of storytelling and sentence structure will serve you well for a lifetime."
SJ: What should high school journalism teachers be doing for their students to help prepare them for a career in this field?
Byrne: "Challenge students' ideas. Make them defend the decisions they've made. Ask them how and why they chose to write a sentence, crop an image or design a page in a certain way. I have distinct, clear memories of my high school journalism teacher asking why I made certain editorial decisions and challenging me to ensure the message I conveyed was the most accurate, truthful and clear version I could provide to an audience.
"Whether students choose a career in journalism or any communications field, their work will live under public scrutiny. It's an inevitability, and one that will likely continue to intensify. It is infinitely easier to defend your editorial decisions when you've been trained to revise and refine your work to its most effective version, and it's far less painful to receive that training from a teacher than from a crowd of angry strangers who are (intentionally or unintentionally) misinterpreting your work."
SJ: What advice can you could give students pursuing a similar career?
Byrne: "Three quick tips that have helped my in school and my career:
"Diversify your skill set. Consider yourself a writer? Try p

icking up a camera. Love video production? Try your hand as a copy editor. You won't love (or excel at) everything, but it's likely you'll find at least one new skill that is a fit for you, and I guarantee it will benefit you in surprising and unexpected ways.

"Don't be dissuaded by uncomfortable moments as a student journalist. They are inevitable when you interact with other people so closely and so often. I think those who succeed are able to look past their hesitations and continue believing in their mission through unusual, uncomfortable circumstances.

"Listen, then ask questions in response to the things you've just heard. It has taken me a lifetime to refine this skill. It sounds elementary, but we often prepare questions and script conversations in a way that severely limits a conversation or interview. It feels dangerous to give up some control and act in response to the information you've just heard, but it can be immensely beneficial in professional and personal contexts."
View Comments (2)