Q and A With the Pros: Jeffrey M. Smith
Michigan native Jeffrey M. Smith is a photojournalist based out of Ann Arbor, Michigan. His client includes (just to name a few) Rolling Stone, Duke University, and Google. Jeffrey recently shared his thoughts on photojournalism with SchoolJournalism.org. 
SJ: How did you first get interested in this career?
Jeffrey: "I had an interest in photography from a young age, delivered the Ann Arbor News on my bicycle for seven years, and always enjoyed chatting with the dozens of people on my newspaper route. I think all these factors, paired with an innate curiosity to constantly learn new things and better understand the world around me, led me to discovering photojournalism and visual communication as a career path."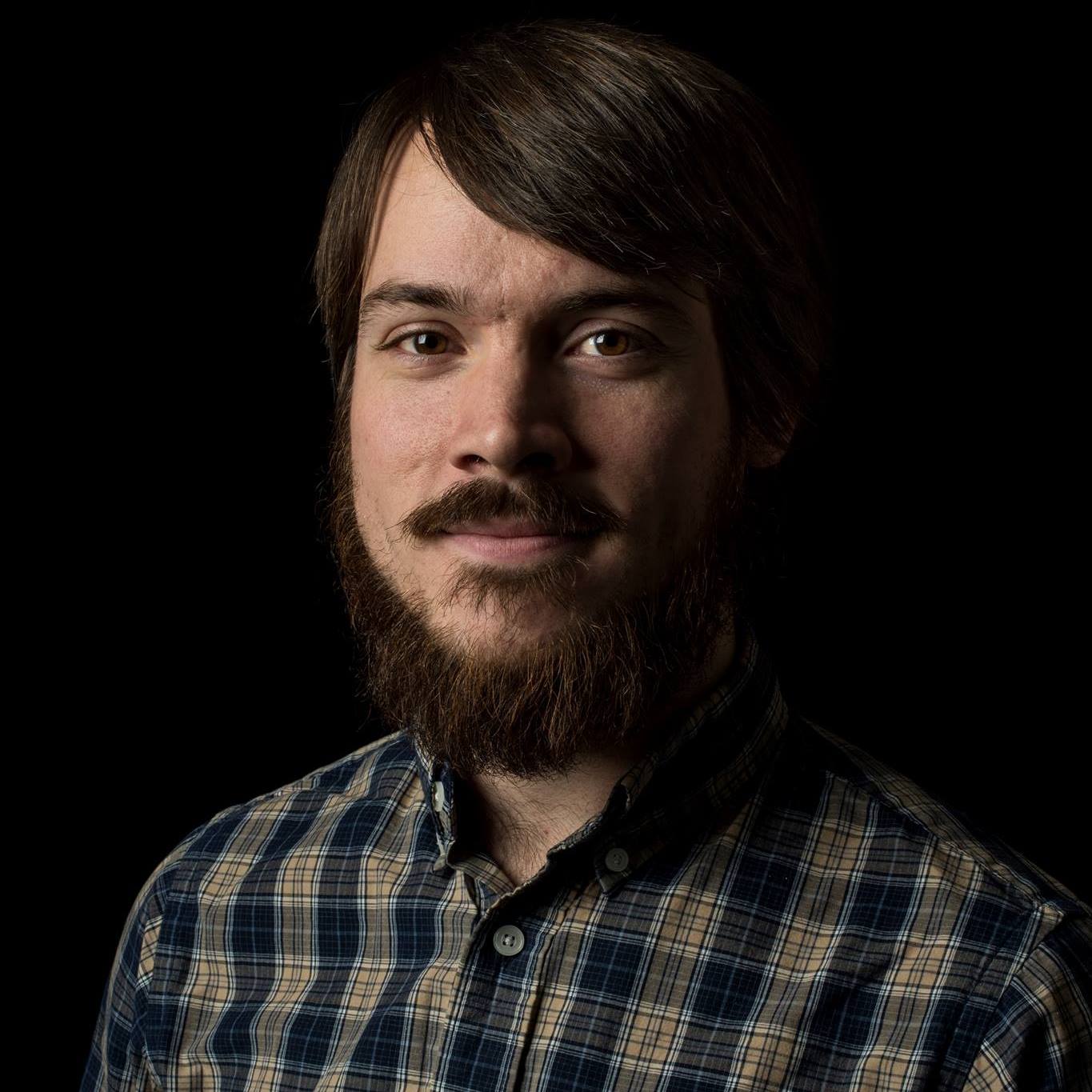 SJ: Tell us about the path you took to get where you are today.​
Jeffrey: "My passion for documenting people actually started in high school. I was part of a bicycle club and would take pictures during all of our rides. Eventually people started joining the club because they loved the photos, which was a sort of introduction to the power photography can have.
"I looked into different photography careers, and photojournalism seemed to best fit my interests and career aspirations. I attended the journalism program at Central Michigan University, where I majored in photojournalism.
"While I was in college, I worked all four years at the student newspaper, Central Michigan Life, as a photographer and photo editor. I also freelanced at local newspapers, and had several internships.
"After graduating, I had my first permanent job at The Times Herald in Port Huron, Michigan, where I worked for about four and a half years.
"A long-term career aspiration of mine was to work as a photographer at The University of Michigan, back in my hometown of Ann Arbor. I had always envisioned myself ending up there late in my career, maybe after decades of working in newspapers. But after becoming frustrated with constant restructuring and layoffs for years in Port Huron, I decided to force myself out of my comfort zone and apply to every photography job opening the University had, even though I (stupidly) viewed myself as unqualified. Soon after, I landed my "dream" job at the University of Michigan. This was a pretty eye-opening experience for me, as I learned how in-demand so many of the skills journalists have are, and how they translate so well into other roles. Almost everyone in my department has a journalism background, and worked in newspapers most of their careers."
SJ: What are three of the most important tips you could give any student wishing to pursue this career?
Jeffrey:  "Being adaptable is incredibly important. Make sure you have a broad skill set, be open to trying new things, and always be learning throughout your whole career. Understand that careers often go beyond a plan A or plan B, some people end up at plan Z. I never thought I would be going from print journalism to university communications only four to five years out from college. But because I had a broad skill set and experience with writing, photography, video, social media, etc., I had many more job opportunities available to me.
"That being said, you also need to be AMAZING at ONE thing. Having a broad skill set is great, but not if they're all mediocre. Most of the very talented people I know are great at many things, but their passion is what really shines and sets them apart. For me, that is visuals – photography and video. It could be writing, graphic design, video, photography, audio production (like podcasts), etc. Find what your passion is, and be the best at it.
"One thing many people struggle with, including me, especially when I was a student, is criticism. You need to accept and learn from constructive criticism. Praise is great, but you really won't grow and improve your work if you aren't open to criticism. It's human nature, and especially the nature of a perfectionist, to want everyone to tell you how great you are all the time. But we aren't perfect, and there is always room for improvement, or a different perspective. So just remember, don't take criticism negatively, and don't take is as you're not talented. Think about how you can take that feedback and make it your own.
"The world of journalism is full of big egos. That isn't inherently a bad thing, but it can become problematic when reporting from a fair and impartial perspective. You really need to keep an open mind every single time you approach a story. It's a skill that you will have to work on your entire career. It's like exercise or lifting weights – if you're not regularly working on it, you're not going to be in good shape. Confidence is essential, but don't let it blind you."
SJ: What role does social media play in your career today?  
Jeffrey: "Social media has been critical both in my newspaper work, and in my current role at U of M. I personally had to post my own photo and video content while working at the newspaper. In my current role, we are lucky to have our own social media specialist, but I also occasionally post content myself. I work very closely with the social media specialist, and produce a significant amount of content that is created specifically for social media. It is the main medium we use to connect with current and prospective students, alumni, and the public. Understanding the mechanics of the different platforms, creating content that works best for the specific platform, and knowing what platform to use for a specific target audience are all essential functions of my job."
SJ: Can you share with us some of your favorite pieces you've ever produced and the story behind them?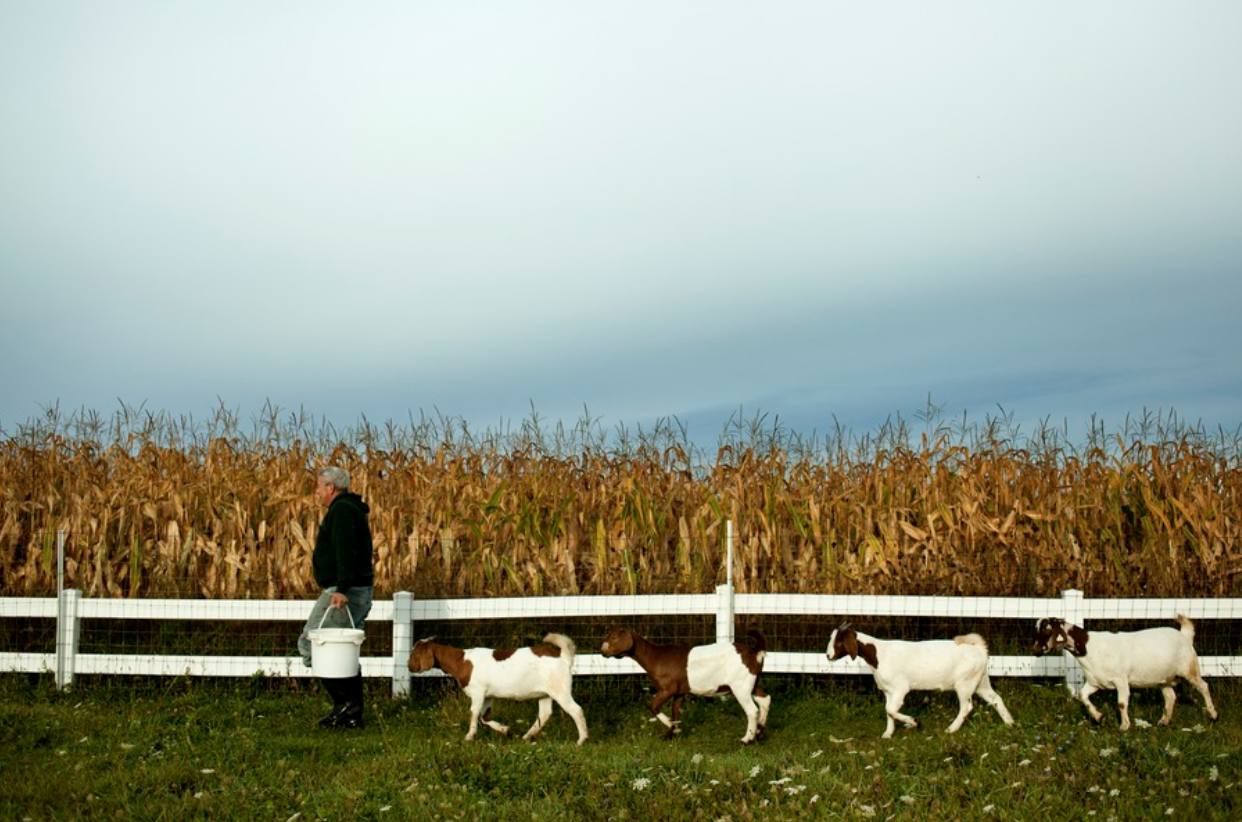 "My favorite photo I have ever taken is from my first photo story in college. It's of a goat farmer in Alma, Michigan, walking along a fence on his property as a line of his goats follow behind. I think this is the first time I took a photo that actually told a story, and that showed the true character of the subject I was documenting. I also really like the aesthetic and quirky moment that sort of resembles the Beatles "Abbey Road" album cover.
"A favorite recent video I produced is a story about a student who archived and digitally preserved a massive marionette collection from a (deceased) world-renowned puppeteer that was slowly rotting away. Essentially they were taking on preserving a person's entire legacy – which is a pretty daunting task. I particularly like the story because of how well the student conveys the importance of history and preservation – even in a case where it may seem, at surface level, the easy thing to do would be to throw the stuff in the trash. You can view the video here: U-M Alumna Brings New Life to Meredith Bixby's Famous Marionettes
SJ: What should high school journalism teachers be doing for their students to help prepare them for a career in this field?
Jeffrey: "The focus should really be on learning how to do quality storytelling and helping students discover what their passion is by exposing them to a variety of mediums, career opportunities, etc. New technology and industry trends are important as well, but not as much as being able to craft a great story."
SJ: What is one piece of advice you'd like to share with our student readers?
Jeffrey: "Always be a good listener, empathetic, and invested in your story and your subject. Also, open up and share things about yourself. It will almost always take you in unexpected directions and lead to a better story."
SJ: How has this profession changed your life?
Jeffrey: "This career really has been life changing. In newspapers, I was exposed to so many different people from so many different backgrounds and life experiences on a daily basis. It was incredibly rewarding and personally enriching. I also occasionally was able to positively impact the lives of those I had the privilege to document.  A colleague of mine likes to refer to newspapers as a guidebook on being human, which I think is a great characterization of journalism when it's at its best. I still get these opportunities and experiences in my current role, though not at the lightning-fast speed that is community journalism."
SJ: Any parting thoughts, one last tidbit, that you'd like to share? 
Jeffrey: "Don't let your career, your job, your title, etc., define who you are. Your career is just one aspect of your life and who you are. Make sure things that are important to you – like friends, family, personal time, hobbies – never get pushed to the side."
Leave a Comment