Q and A with the Pros: Laura Miserez
Laura Miserez, a graduate of the Missouri School of Journalism, currently works at "The Missourian" in Washington, Missouri, as a reporter and the publication's Features Editor. She is also working on her master's degree in American culture studies at Washington University in St. Louis.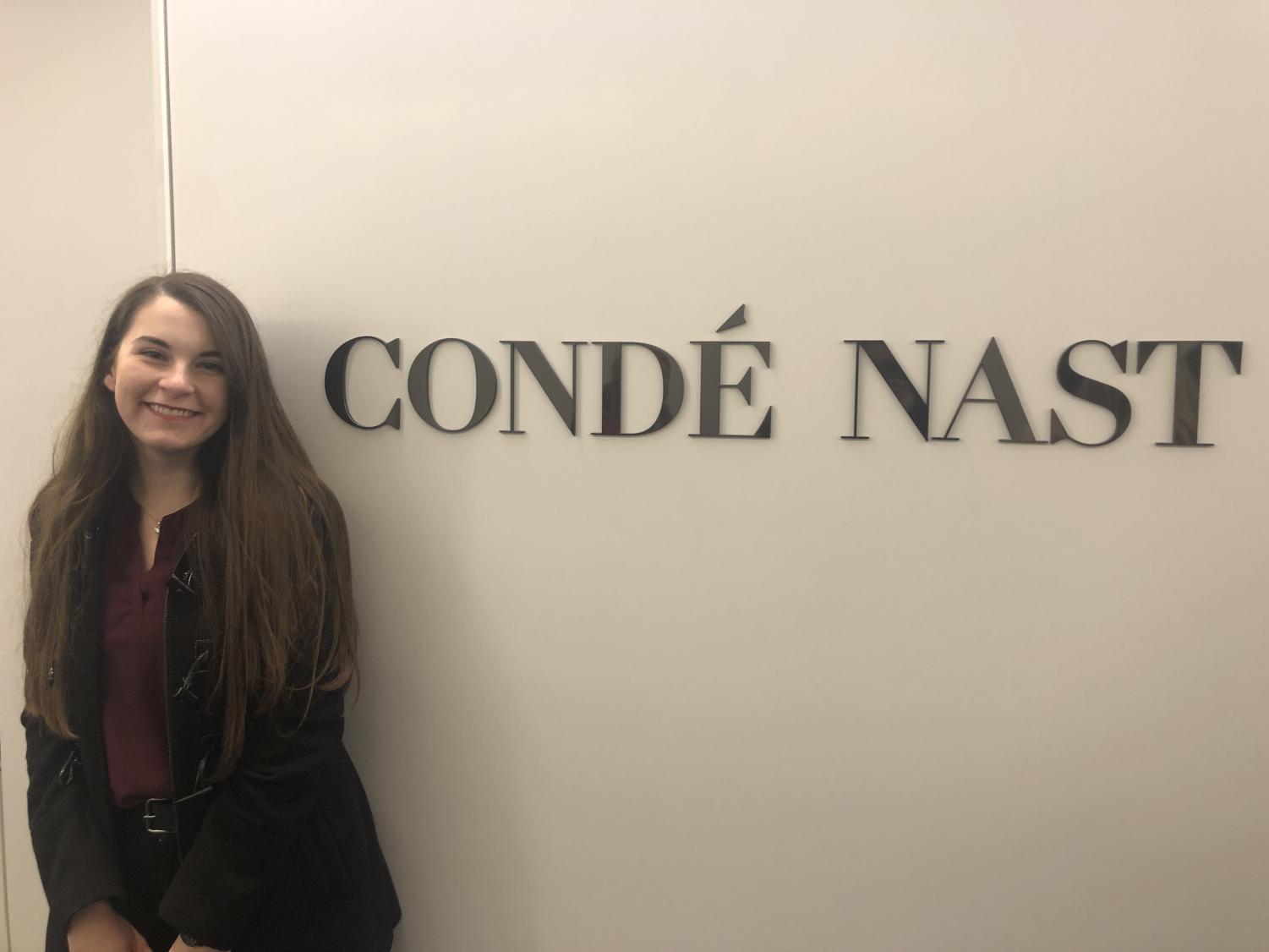 SJ: How did you first get interested in journalism?
LM: "I didn't get interested in journalism until college actually. I have always loved reading, and for a long time I wanted to write fiction books someday. I knew that a lot of writers had backgrounds in journalism, so when I started college at Mizzou I enrolled in the journalism school because I knew it had a great reputation, and I thought I could learn the basics and then apply what I learned to fiction writing. Then I ended up getting hooked on news. I worked at a newspaper in Columbia, also called "(Columbia) Missourian," for a semester to fulfill a degree requirement, and I haven't thought about writing fiction since."
SJ: Have you always done print journalism, or have you tried other forms of journalism?
LM: "I've never focused on other forms beyond print, other than a couple projects here and there that had an audio or photo component. Since I've always loved writing so much, I just never was interested in creating any other kind of work." 
SJ: Could you describe the path you took to get to your job today?
LM: "My job today is actually my first job out of college! After my semester at the Columbia newspaper, which was the spring of my sophomore year, I did a summer internship at a magazine called "Business Traveller" based in the U.K. The next summer I interned at "St. Louis Magazine" and stayed on as a freelance writer throughout my senior year of college. My graduation from Mizzou in May was unique because it was during COVID. I was back living in my parents' basement in Jefferson City and kept hearing horror stories from friends who either couldn't find any jobs in journalism or had their job offers rescinded because of the pandemic. My old editor from the "Columbia Missourian" called me in July and said she'd heard there was a new editor at the Washington "Missourian" who was making a bunch of new hires. She put me in touch with my now-boss, Tricia Miller, and I drove up for an interview. Tricia offered me my job as features editor and reporter, and I packed up all my stuff, moved here and had my first day of work on Wednesday, Aug. 12, 2020."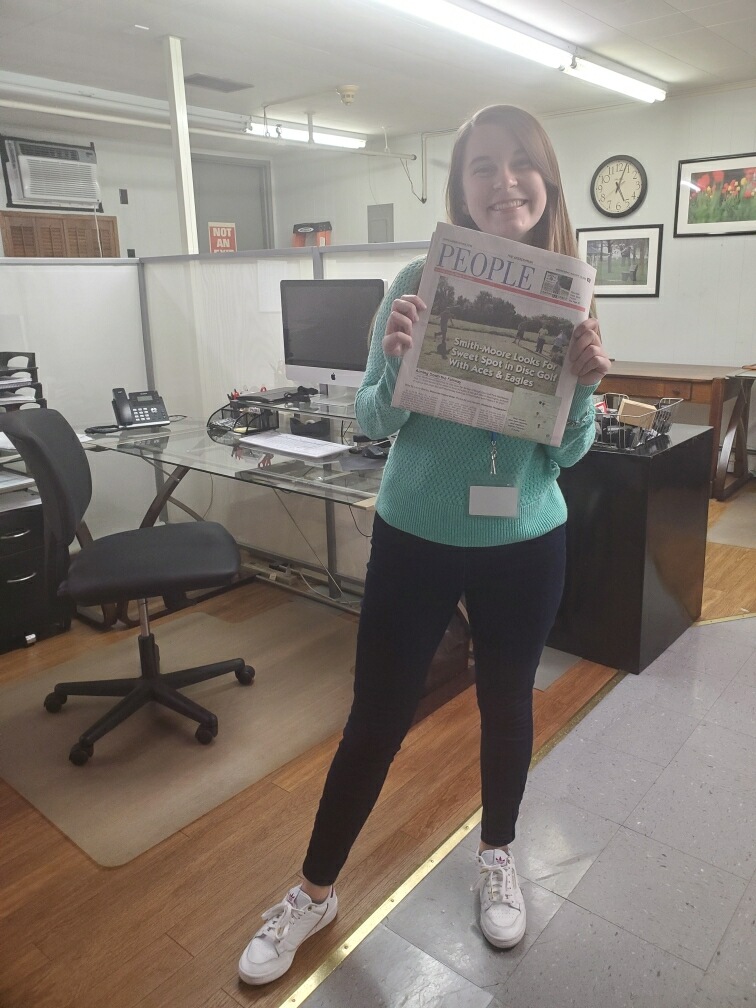 SJ: Is there a part of your job you did not realize would be so critical when you first started?
LM: "Definitely the most critical part that I didn't expect is the importance of developing and maintaining relationships with people in the community. Because Columbia has the journalism school, the people there are used to the revolving door of journalists and are more willing to trust a news person because they know they're a student. Here in Washington, especially with what happened over the summer before I got here, I've needed to spend more time getting people to warm up to me and trust me. There's also a lot of institutional knowledge that I don't have because I'm not from the area, so trying to get up to speed on things like that has been a huge learning curve. I've made a lot of little mistakes that someone who grew up here would never make, so I just have to keep trying and keep learning as much about the area as possible."
SJ: What is your favorite thing about your job?
LM: "My favorite thing about my job is getting to tell the stories of people who haven't been in the paper very much. Those people are always so surprised when I call asking to do a profile or feature story about them because they wonder what makes them special and what would make other people want to read about them. Then when they see the finished product and it's something they're proud of and makes them realize how special their story is, that's the best feeling for me."
SJ: Do you have any favorite pieces you have worked on, professionally or while in school?
LM: "I would say my favorite long-term projects have been getting to cover local high school protesters after the Parkland shooting at the "Columbia Missourian," and getting to cover the Blues' winning the Stanley Cup and the news of St. Louis getting an MLS team for "St. Louis Magazine." So far at the Washington "Missourian," my favorite stories have been the one I wrote about Neal Moore, a river paddler who passed through Washington, and the life story I wrote about Ralph Struckhoff after he died of COVID-19."
SJ: What advice would you give students wanting to go into careers in journalism?
LM: "I would advise two things: one, get as many life experiences as you can, even if you think they're unrelated to journalism, because you never know when some random piece of knowledge you've picked up somewhere will help you write a story or form a connection with someone you're interviewing. The second piece of advice I would offer is that the only way to get better at journalism is to do it. This is definitely an industry where your clips and your ability matter above all else. Editors and hiring managers in this field almost never care where you went to school or what your resume has on it. They want to know that you know how to write, and the best way to be a better writer is to write."
Leave a Comment