Q and A With the Pros: Madison Carter
Madison Carter is the noon anchor for 7 Eyewitness News in Buffalo, N.Y. She's a Syracuse University alumni. Madison is also a member of the National Association of Black Journalists. She recently visited with SchoolJournalism about her career and provided many tips for Journalism teachers and students. 
SJ: How did you first get interested in journalism?
Madison: "I wasn't interested in journalism my whole life like many of my colleagues. I wanted to become a lawyer, and eventually a judge. I actually only became interested my junior year of high school when someone introduced me to the idea of using a different medium to fight for justice. In journalism, we don't necessarily get to share our opinions, but we get to share those of others. As a woman of color, I've been able to do a lot of work on this side of things to give a voice to those who are often not represented when we go to look for opinions or viewpoints on a particular subject."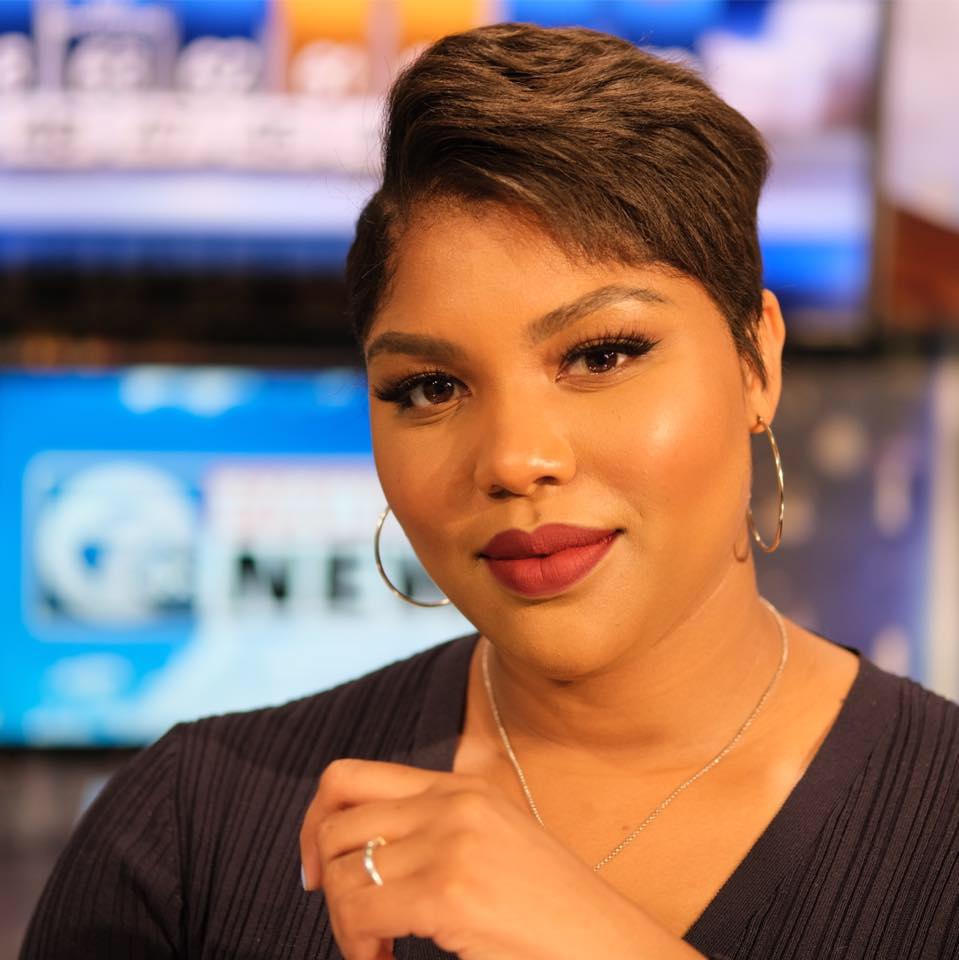 SJ: Tell us about the path you took to get where you are today.
Madison: "I went to Syracuse's Newhouse School to get my degree in broadcast journalism — a school that has produced at least one person in just about every newsroom across the country.
Then, at the age of 20, I went back 'home' to Virginia to start my career in a small market: Charlottesville, Va. Those were two of the most influential years for me. I was able to learn, grow, make mistakes, and learn about what kind of reporter I am and desire to be. Along the way I won a few awards for an in-depth investigation into the parole system in Virginia, and was able to cover the aftermath of the deadly white nationalist rallies that killed a woman in August of 2017. That made national news and still continues to be a topic of conversation in the news cycle today. In Charlottesville, I was a morning reporter who would fill in as anchor here and there, but by the end of my time there I was consistently anchoring our morning show.
By 22, I was headed back to New York — no, not the city, but Buffalo. It was a 130 market size jump up for me. I started here as a multimedia journalist (one-man band reporter), was promoted after a few weeks to the weekend anchor, and after about four months there I was promoted again to the noon anchor Monday through Friday. Currently, I am the only black anchor at four stations in a mid-size market. I also have gotten more into documentary and investigative work at my station in addition to general assignment reporting."
SJ: If my research is correct, you can speak conversational Spanish. How has this been helpful in your career? 
Madison: "I do! I don't use my Spanish as much as I would like to, but it does help in certain situations where I will need to speak with a witness, or a person during a community event who feels more comfortable speaking in their native tongue. I have also been able to connect with leaders in the Hispanic community of Buffalo because there is something that connects us in terms of culture here. The population is growing, and my station is big on being able to reach and represent all communities. I think speaking Spanish will give people a reason to reach out to us to tell their stories, or watch us to see themselves."
SJ: What are three of the most important tips you could give any student wishing to pursue this career?
Madison: "1. Make sure you have a support system. You will be poor, and there is absolutely no way you can do it without some kind of help or going into debt for the first few years. There just will not be enough money.
2. Be persistent about your passions. There is a period of time where you will need to come in and earn your way to storytelling. Put your time in, don't complain, and show your newsroom why your voice should be heard when it comes to the kind of content you're hoping to bring to your viewers. It took me a long time of filing the reports I was assigned before I was able to pitch an idea that was going to take more work and more resources to complete. Show them why you're worth it.
3. Put your time in. This is sort of a piggyback on my last point — but the thing that will set you back most in this industry is trying to put the cart in front of the horse. We want to get to our career goals, but go to the small market first – don't try to skip this step because you can. When you walk into a new newsroom, whether it's your first, second, or fifth job make sure you're taking time to learn about the way the newsroom operates, what the expectations are, and the best way to navigate it. I get really frustrated by this point, but I realized as I zoomed through my career and was promoted time after time that, at the end of the day, you can't rush experience."
SJ: What role does social media play in journalism today?  
Madison: "Journalism is social media. At my station, and many others, managers are starting to realize that digital platforms are the way people will see our content the most. It's not on tv, or in the daily paper, it's on Facebook and Twitter via shares and others commenting on the content. You really need to think digital first."
SJ: Can you share with us one of your favorite stories that you've reported on? Tell us what makes it so special.
Madison: "One of my favorite stories was about a 6-year-old entrepreneur. This was a story I recently told and I just loved the opportunity to help her business by showing the brains behind it. This young lady was so full of energy and character that it was hard not to love her and want to make sure her KiddieKosmetics business got off the ground. It was a lighter story, but it was a story that reminded me why I do this job — to help support, represent, and showcase my community in the best light. And, this may not be my 'home' but it is hands down my community and I love it just as much as my neighbor who has been here for five decades."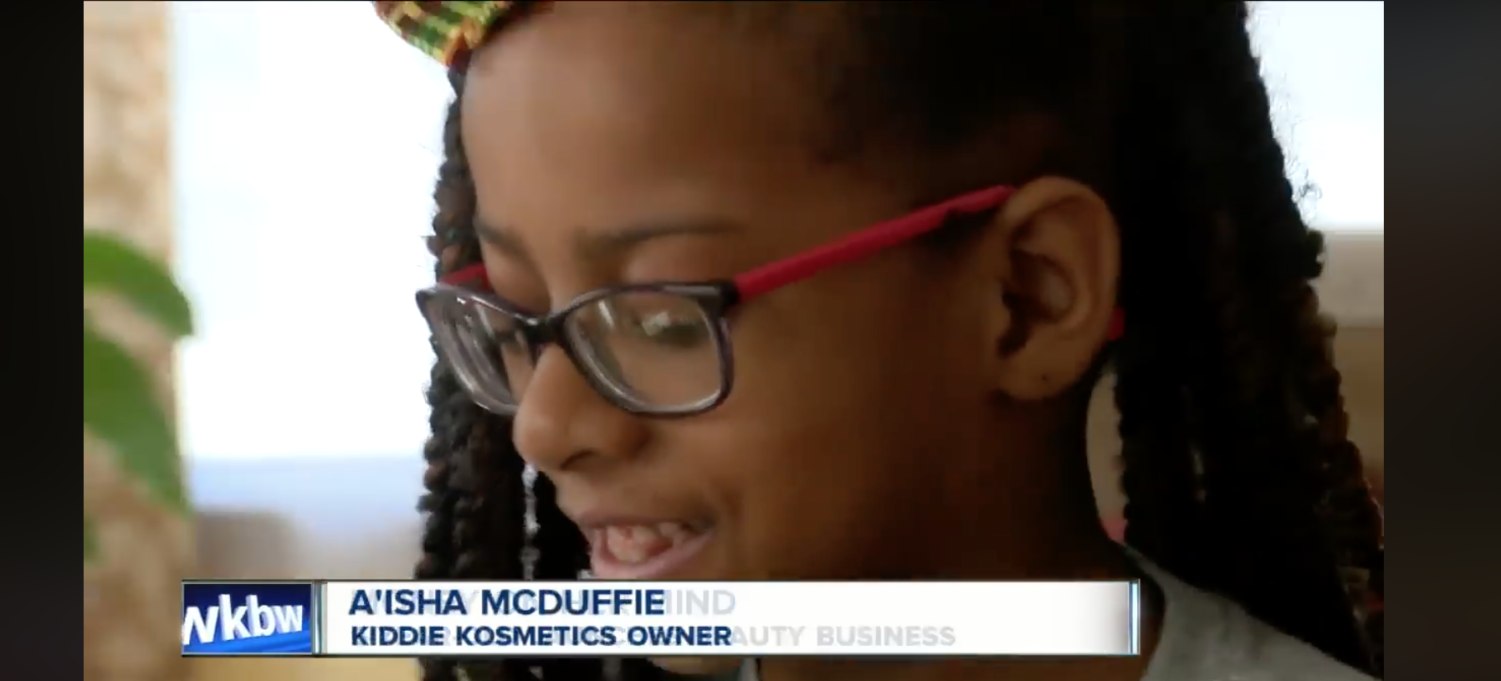 SJ: What should high school journalism teachers be doing for their students to help prepare them for a career in this field?
Madison: "Give them less time to get the job done. Even when I graduated from college, I was given a full week to turn in an assignment that I now complete in just three hours. I wish students realized what they were actually getting into which is a lifetime of telling someone's life story in about 60 seconds. That takes a long time to master in order to honor the subject of your work on a daily basis."
SJ: What is one piece of advice you'd like to share with our student readers?
Madison: "Whatever form of journalism you choose is okay. There is a stigma that 'hard news' is the only way you'll get people to take you seriously. I do stories about new cotton candy flavors and then turn around the next day and blow open an investigation about institutionalized racism in our city's fire department, one of the most established institutions in this city. People take me seriously because I demand it. I don't let people tell me that if I can tell a fun story about a cosmetics brand then I am not a real reporter. But, that conclusion took a long road of self assurance to reach. Be okay with what kind of stories you are telling, as long as you are telling them to the best of your ability. Representation of communities matter."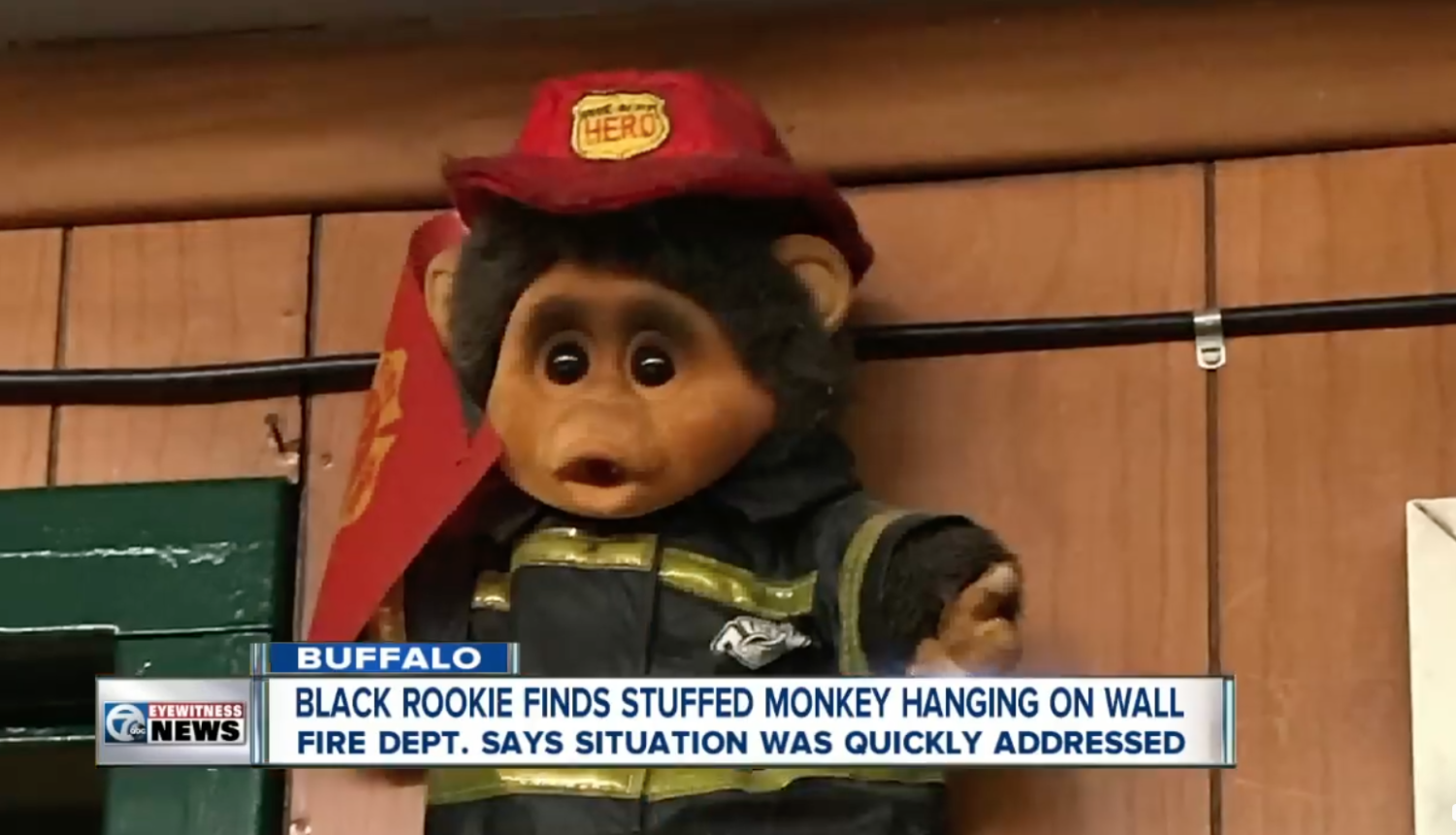 SJ: How has journalism changed your life?
Madison: "Journalism has made me a tired woman. It's a lot of silent fighting, fighting for stories to make air, fighting for people's voices to be heard, fighting institutions when you are working to hold them accountable. It's a constant battle, but when you go home at night it's worth it when you see things move and the community responding to your work. Journalism is important."
SJ: Any parting thoughts, one last tidbit, that you'd like to share? 
Madison: "The one thing they don't tell you in school, as they send you out into the world calling yourself a storyteller, is that you have to earn the right to tell stories. More often than not, you are being hired to fill a newscast with content, you are not being hired for your creative ideas and cool passions. So, don't be dismayed if it's not what you think it is to start, but work hard to make it what you want it to be. You will have opportunities, so take them."
View Comments(1)