The Fourth Annual First Amendment Matters PSA Contest Results Are In
Choosing winners for the fourth annual SchoolJournalism.org First Amendment Matters PSA contest was not an easy task. Even with the challenges presented by school closures due to COVID-19, we received more entries than ever before.
Entries needed to follow the contest specifications that included, but were not limited to: following copyright laws, meeting the time requirement, video on a Vimeo or YouTube platform, and fully addressing the First Amendment. 
Entries went through three rounds of judging and now the results are in. Our sponsors are excited to honor the winners.
Prize sponsors include: the East Central College, Union, Mo., Journalism Program, the Academy of Scholastic Broadcasting, SchoolJournalism.org, Drake University's School of Journalism and Mass Communication, and Dunham Designs.
We ask that all top winners be patient with us when it comes to shipping your prizes. We will be in touch soon to see where exactly you would like the awards to be sent since most schools are closed due to COVID-19.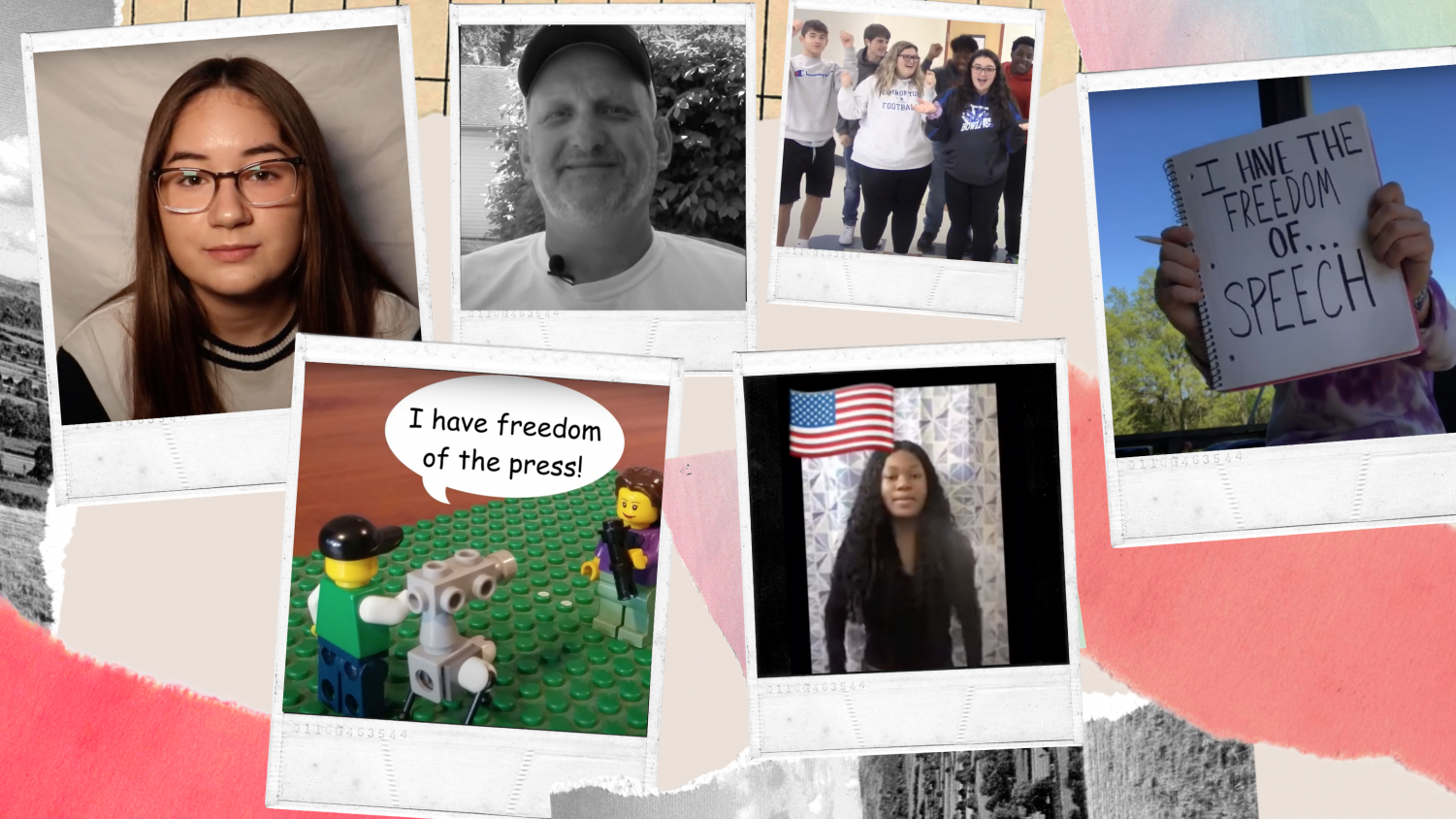 First Place: Eric Jones of Washington High School in Washington, MO 
Second Place: Keith Lowe of Coral Springs Charter School in Lauderhill, FL
Third Place: Molly Tinkey and Joie Heien of Washington High School in Washington, MO
Fourth Place: Kymani Hughes of Miami Lakes Educational Center in Miami, FL
Fifth Place: Allison Meyer and Ciestyn Jacquin of Washington High School in Washington, MO
Honorable Mention #1: Matt Baugh, Jon Tijerin, and Maddie Queeney of Hammonton High School in Hammonton, NJ
Honorable Mention #2: Emma Gomez of Raymore-Peculiar High School in Raymore, MO
Leave a Comment