Transforming to a Coach When Teaching Photography
Each year, I find photography is a challenging concept to teach my new yearbook staffers. I orchestrate a variety of activities and lessons throughout the year on how to use manual settings, as well as how to recognize photographic elements: emotion, background, lighting, rule of thirds, leading lines, etc.
To build a conversation around exceptional photography, at the beginning of almost every week, I pull up a picture on the SMARTBoard from either Walsworth's 100+ Best Yearbook Photos PDF book of the year or one of the award-winning images or honorable mentions from Pictures of the Year International, hosted by the Missouri School of Journalism. Each photo is treated as a case scenario where students explain what manual settings they would choose to capture the image, why they chose those specific settings, as well as what other strategies they would put in place to capture the image.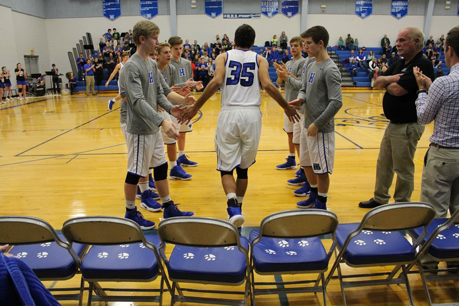 Outside of these lessons, a few specific activities that have worked well for me are our five-event photo coverage assignments, guided by a rubric, and the Photo Day Challenge, also guided by a rubric. The Photo Day Challenge assignment was recommended to me by my yearbook representative and the five-event photo coverage assignments were inspired by a similar requirement from my high school yearbook adviser, Tia Draffen at Fulton High School. The Photo Day Challenge encourages students to see their day-to-day world differently through the lens of a camera, and the five-event photo coverage requirement not only takes a heavy load off attempting to get photo coverage, but also challenges students to become familiar with the camera and produce quality images.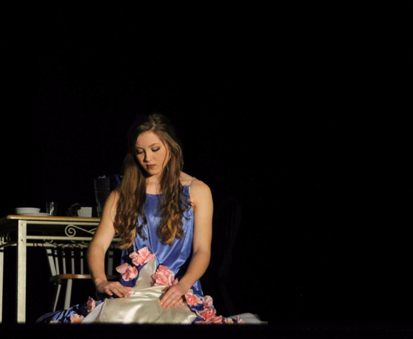 While these activities and lessons are essential to helping students understand the camera, the most important activity for students to better learn the camera is just putting it in their hands. I can generally determine students are developing their eye as a photographer when they take the lead on capturing photos. Students will suggest capturing an image from this angle or will generally start moving into locations and areas for better angles and perspective on their own.
The most beneficial teaching tool I have found in teaching photography though, has been my new process of conferencing with my students over their photos. When available, sometimes these conferences happen while students are at an event covering photos, if I have already planned to attend the event, or after the event while the student is sorting through the images during the culling process.
With being a small rural school with a limited staff and limited equipment, I attend larger school events with my camera. Any assemblies or events I can attend throughout the school day, I take my camera as well. If I am able to get student coverage, which a large portion of the time I am because of the five-event photo coverage requirement, I will put away my camera and work with the students covering the event throughout. This includes coaching them through attempting different perspectives, capturing all elements of the event – not just the game, and challenging them to attempt more artistic shots.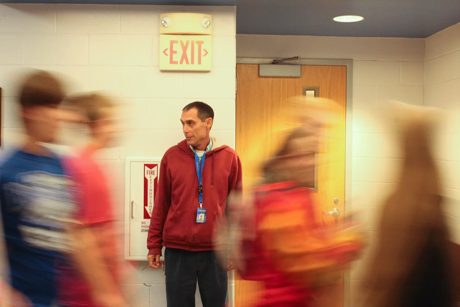 While I still bring my camera to these events, I made it my goal this year to step away from the camera and, instead, guide students throughout their coverage. This allows me to give feedback with almost every photo, encourage students to move around creativity and attempt different angles and perspectives during the event. Also, it typically gives me an opportunity to work with each student hands-on at least once a semester.
This new strategy has encouraged my students to step out of their comfort zones and fosters the spark to think creativity in everyday situations. This new teaching approach has drastically changed the type of photos my students produce. Some of these images are featured in this article.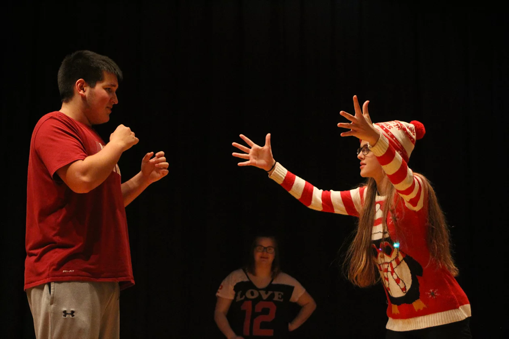 When students cover events I am unable to attend, I try to conduct a conference with them shortly after to review their photos. We go through a process as a conversation: Which photos do you like? Why do you like them? What would you change about them if you could? How do your photos represent all aspects of the event? By incorporating these conversations into a conference, students are forced to think about their coverage, but it also gives me an opportunity to show students directly, with the camera, how to create those changes they wanted, better preparing them for the next event they will cover.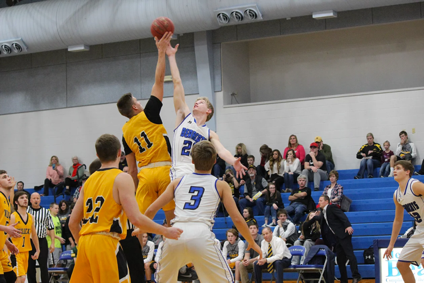 In addition to working with my kids over the photos they cover, I also inform students, as long as there are cameras available and they are not needed for events, they may check out the cameras to take home to practice and learn the equipment. When I first started teaching myself photography, the most valuable tool I had was continued practice and reflection of that practice. I wanted to create these same opportunities for my students to advance as photographers.
Leave a Comment