Teaching Photography: Handouts and Video Links
Teaching the basics of Photography can be challenging. Here are a few resources to assist you with the process.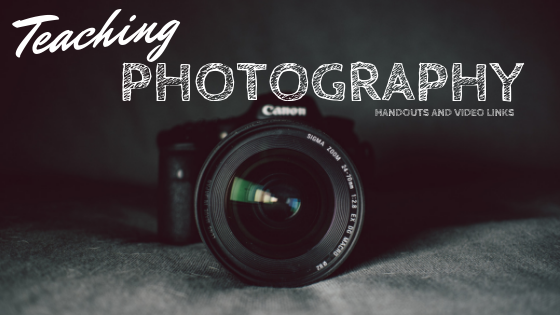 HANDOUTS Joshua Nistas has taken some of the "challenge" out of teaching photography by sharing his handouts with SchoolJournalism. Nistas started as a photographer in the Navy for six and a half years, then attended the University of Arizona to study photography. He is now a photography educator in Tucson, AZ. 
All three documents are PDF files that can be downloaded for use. 
Shutter Speed handout: Shutter Speed Photo Handout
Aperture handout: Aperture Handout (1)
ISO handout: ISO Handout copy
VIDEO CLIPS These videos have been highly recommended to SchoolJournalism by various teachers. We hope you find them useful!
The History of Photography in 5 minutes
An Overview of Digital SLR Camera
Canon EOS – Getting Started: Full Auto and Basic Modes
Canon EOS – Getting Started: ISO, Shutter Speed and Aperture Tutorial 
9 Photo Composition Tips (feat. Steve McCurry) 
If you have any other tips, tricks, or links to offer free advice to educators tackling the task of teaching Photography, get a hold of us! We'd love to hear from you.
Leave a Comment