Spring 2021 First Amendment Matters Contest Winners
One-third of Americans currently believe the First Amendment "goes too far." Limiting our freedoms was not the intention of the founding fathers. That is why SchoolJournalism has hosted the First Amendment Matters PSA contest for the past five years. 
Our contestants go through two rounds of judging. The first judge looks to make sure time requirements are met, as well as reviews for any potential copyright infringement. The second judge looks deeper into the PSAs.
The first judge had this to share: "While reviewing the PSAs, I noticed that this year's entries did a much better job at adhering to the time constraints and not violating copyright laws. Attention to detail does matter, even with a contest that leaves a lot of room for creativity." 
The second judge had this to share:  "It is imperative that Americans know and understand the rights and responsibilities enshrined in the First Amendment. It's important for student journalists to grasp the power and potential that these freedoms ensure. This year, I was drawn to the students' creativity in imagining a world without the First Amendment, and the students' grasp of current events related to the First Amendment. The Grand Prize winner not only has great production value, but also creatively captures the chaos of a world without the freedom of the press."  
We are thankful for our 2021 contest sponsors that include East Central College and the Academy of Scholastic Broadcasting. Dunham Designs also supplied the SchoolJournalism koozies and tote bags.   
The winners of the Fifth Annual First Amendment Matters PSA contest are as follows: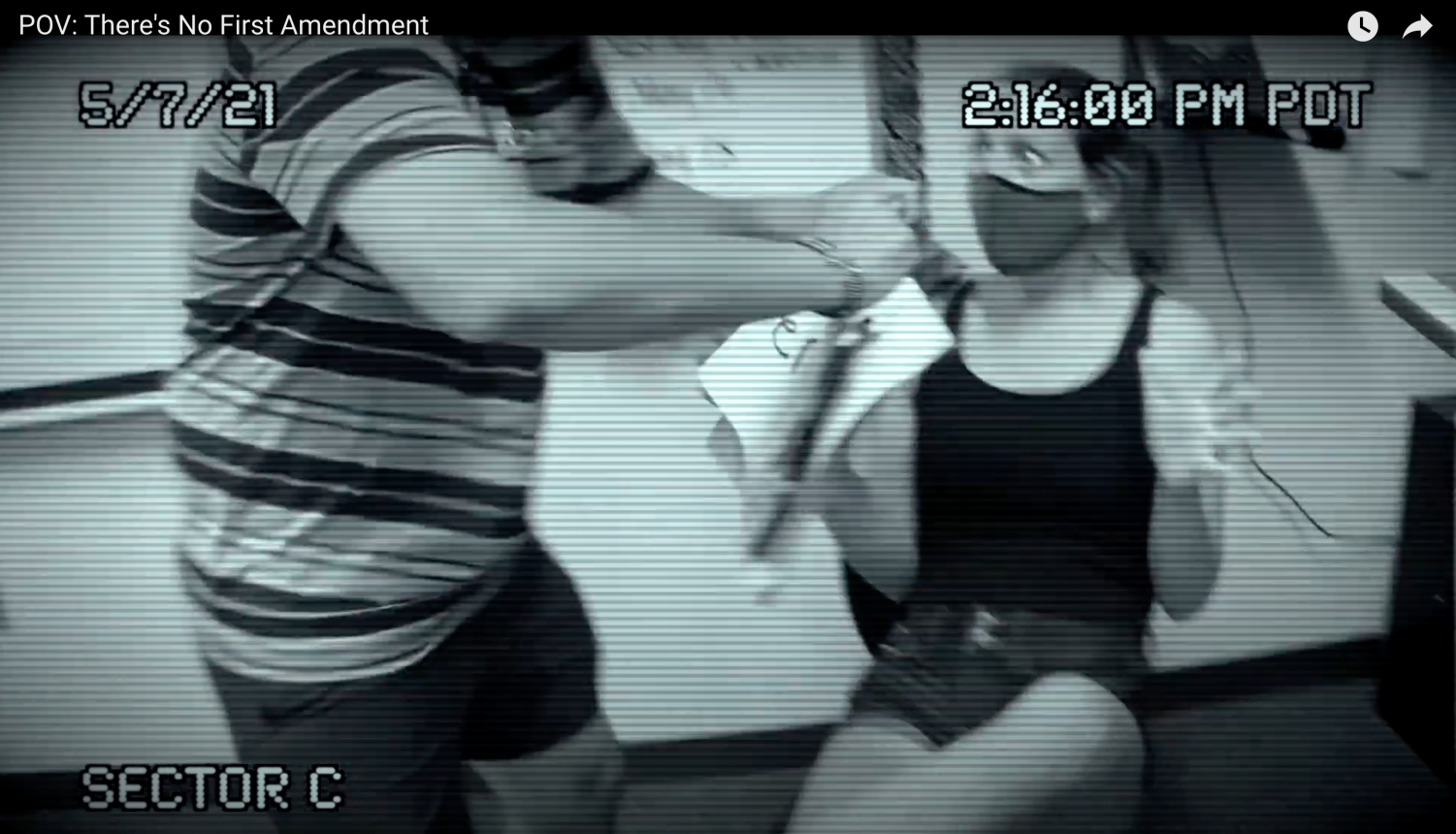 Grand Prize Winner "POV: There's No First Amendment"
Johanna Ziegler, Stevi Valenzuela, Hazel Taintor, and Adam Saldivar of Minarets High School in California
Runner-up:  "If You Truly Love Your Rights, Protect Them"
Randi Jenkins, McKenzie Whalen, Molly Bauer, and Anna McFarland of Washington High School in Missouri
Honorable Mentions:
"Take the Time to Know Your Five Freedoms" 
Matthew Freitag, Joie Heien, Molly Tinkey, and Davin LaRue of Washington High School in Missouri
"First Amendment PSA"
Shauna George of Coral Springs Charter School in Florida
Leave a Comment