4 days led to 50 minutes of Wow
Two years ago, I wrote on this site about how to use a few hours before school starts to jump start your staff. Today, we wrapped up an eight-hour, four-day camp with the newsmagazine staff; and it was such a great week of learning, I just had to share.
This year, we have half newbies joining a staff of mostly students with only one year of experience on staff. Most took the level 1 classes, journalism or photojournalism. However, somehow, we have the most introverted, shy crew I've seen in a decade and half of teaching.
I could only convince one to head off to a summer workshop at a nearby university, where she learned a ton as a writer and improved her interview skills. The others quivered in their boots and refused to leave the nest.
The returners know the value of summer prep, so they each chose a lesson to teach and we planned to work from 9 to 11 a.m. for four days this week. Why four days? That's how many days summer school runs for my son. Why two hours? They said that's the capacity of their brain in summer. Why the morning? So they could work afternoon and night shifts at their summer jobs – making French fries, babysitting, Scouting, etc. There's nothing magical here. Just practicality.
Here's our line-up of activities:
Monday – Team-building Day
Introduce yourself, grade, numbers of years on staff, why you joined, etc.
Personality Tests – There's tons of options for personality tests. We used one of the four colors; there's various tests and worksheets that can be found to sort students into their color. After taking the test, we each wore leis for the rest of the day to match our personality to the four colors – blue, gold, orange, and green.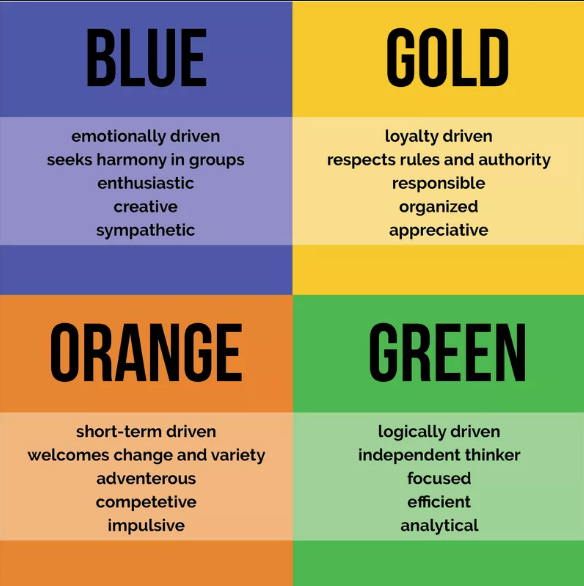 Flip the Island – In this exercise, they must work as a team; I make mine work in silence so they have to make eye contact and communicate. A shower curtain from the Dollar Store makes a great island. It's interesting to watch leaders emerge as they tackle the challenge.
Minute-to-Win-It – There's tons of these games. The one we played this week challenged teams to scoop cotton balls from a table to a bucket on their head while blindfolded. Loads of laughs!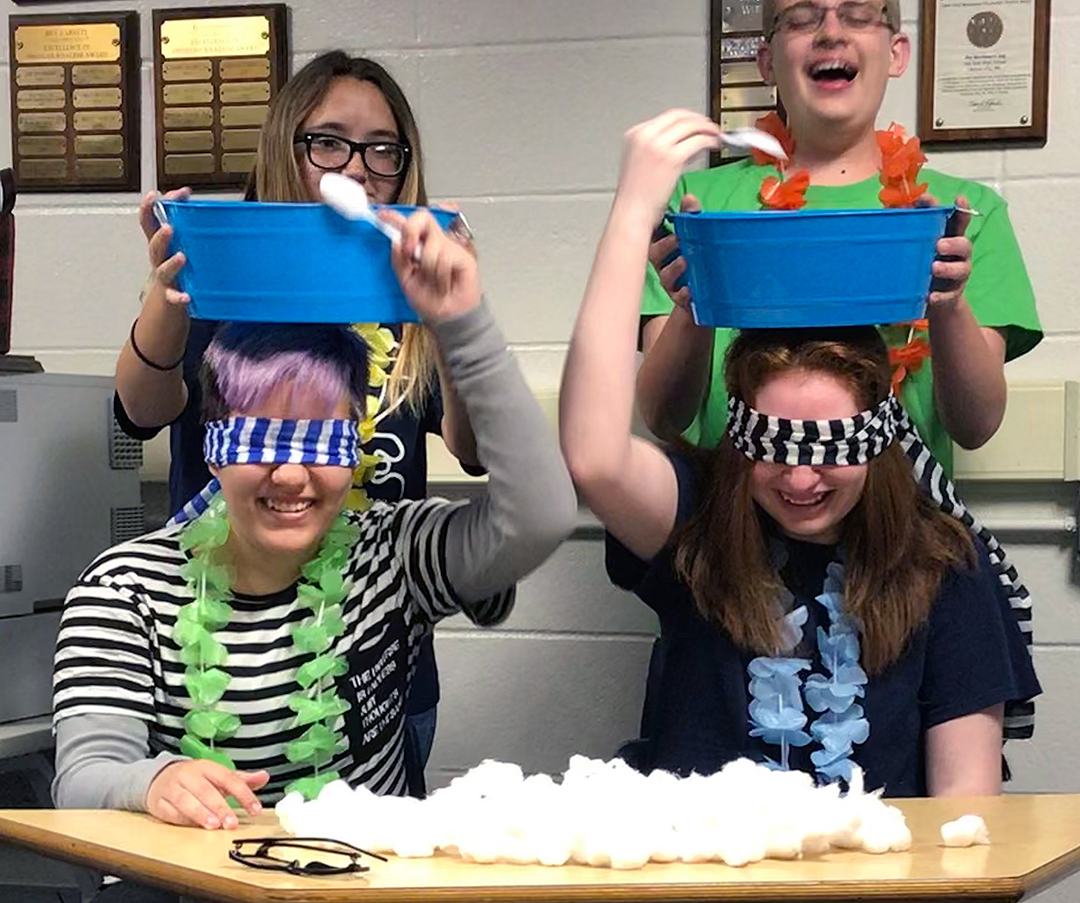 Balloons to Teams – This team builder is a combo of a several games with balloons that I found a few years ago. By combining, I save on balloons and the lessons build on each other. We started with regular balloons and permanent markers. Students write what they contribute to the team on them. We shared everything from skills to personality traits to weaknesses they wished to share and learn to overcome. We went out in the hall to have the space to toss them up in a circle. After we played for a few seconds, I introduced the next step. As I called out a balloon color, that player had to sit out. As it went along, I talked about meeting deadlines and how meeting deadlines was a lot like juggling these balloons. As more and more students stepped away, the challenge of juggling a full deadline became more challenging. By the end, one staffer tries to do it all – they will fail. We had a discussion of how those juggling felt, and how those who sat out felt watching others "doing their work." They decided it was best to work as one team. That's when I pull out a trash bag and put everyone in the team together. Tie it off, and it's one thing to juggle. But wait, there's a catch! Oh, no, I have a bucket of heavy items, usually water balloons, labeled with "my car broke down," "I'm grounded," "I'm sick," whatever excuse you've ever heard as an adviser. Adding those to our team, makes it impossible to keep the bag off the ground. Again, discuss this analogy and how to avoid it together.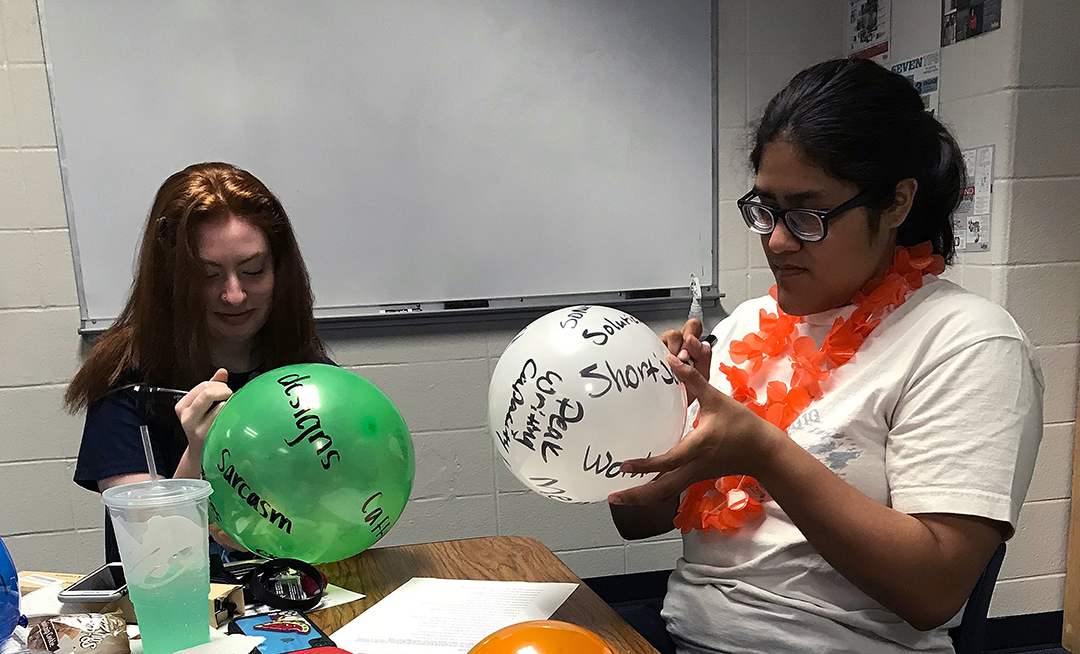 Journalism Pictionary – Write journalism terms on cards and the kids know what to do. We played for pick of the prize bucket.
Rock, Paper, Scissors tournament – I stole this idea from a speaker at a local yearbook camp. A roomful of kids down to a single victor goes pretty fast; and the cheerleading is awesome.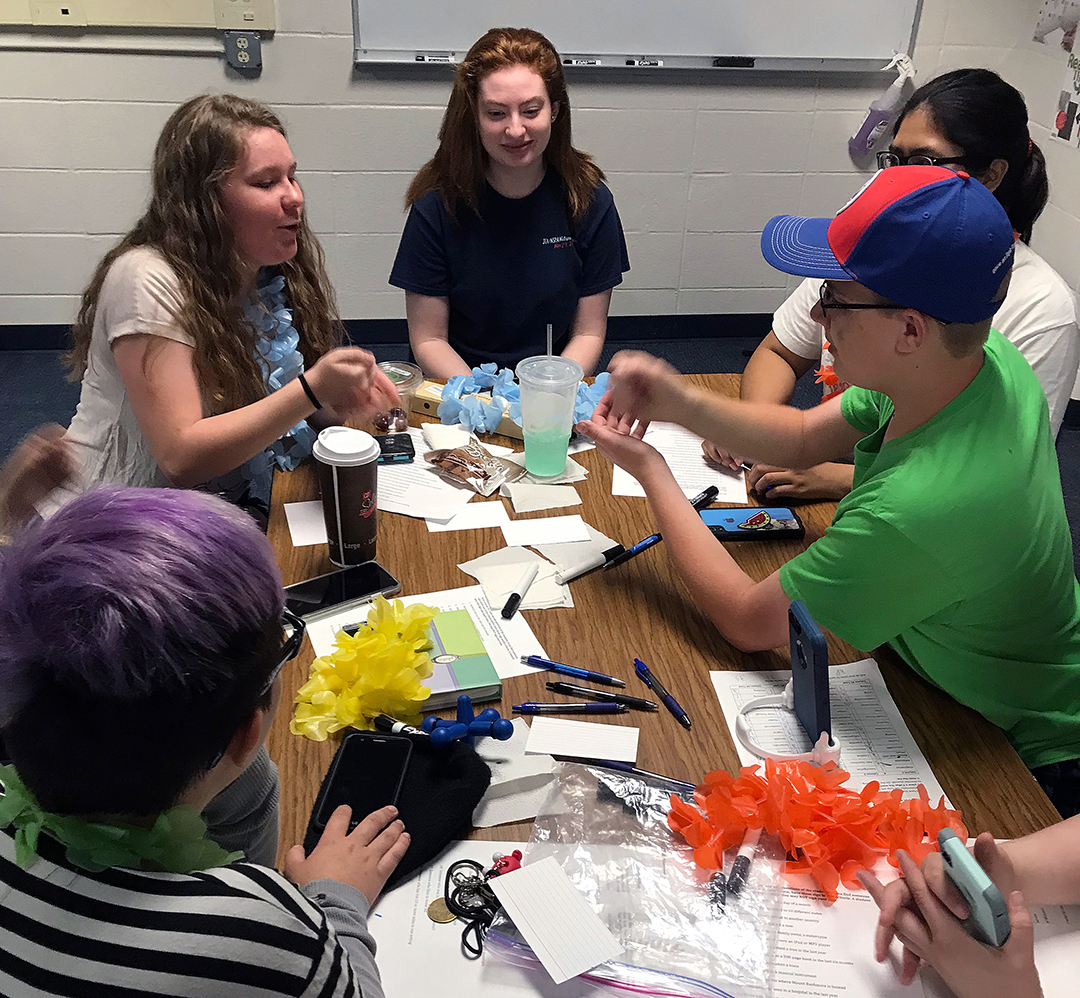 Tuesday – Writing Day
We took a couple minutes to review each other's names.
Story Idea and Source Hike – We took a hike to every corner of the building and discussed what classes and teachers are in each area, met a few of the commonly interviewed sources, like administrators; talked about how to set up interviews with various sources and how to respectfully request students out of a class.
Interview Tips – A returning staffer led the other returners in giving the newbies tips about doing interviews, how to take notes, etc. They tested a new app, Otter, that the yearbook staff had positive results using last semester.
Leads – we read a few great leads, discussed what made them great, and practiced writing a couple leads from prompts.
Wednesday – Photography Day
Exposure Triangle – We reviewed ISO, aperture and shutter speed, then discussed when a photographer would want to use aperture priority versus shutter speed priority.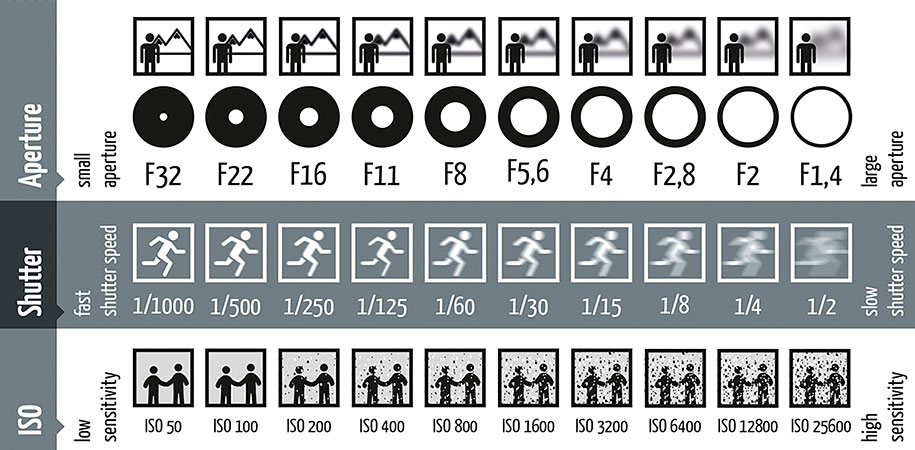 Shutter Speed Practice – Using water balloons and faster shutter speeds, students tried to capture the moment the balloons broke and stop the action of the water.
Hot Wheels – Using shutter priority then aperture priority, students explored slow and fast shutter speeds as well as depth of field using Hot Wheels cars and track.
Download Procedures – The photo editor walked the staff through how to download photos from the cameras, how to store them, how to batch rename and add photo credits and caption information to the photo data.
Thursday – Design Day
Build a Design – I cut up various colors of paper to different sizes to represent dominant images, smaller photos, infographics, captions, story blocks, and headlines. Students used what they'd like to create spreads, then we discussed the positives and places improvement could be made on each version. I have heard of some staffs using graham crackers or Cheez-its to practice the same skills.
We would have finished out the day, moving some of the drafts to the computers in InDesign to use the tools and learn to build pages in the software. The plan was to have experienced staffers pair with the newbies to talk through using the library of mods and graphics, and style sheets for fonts, etc.
However, our plans were interrupted by the head custodian who popped in to tell the staff that a major change was happening in the building and he thought they'd want to cover it.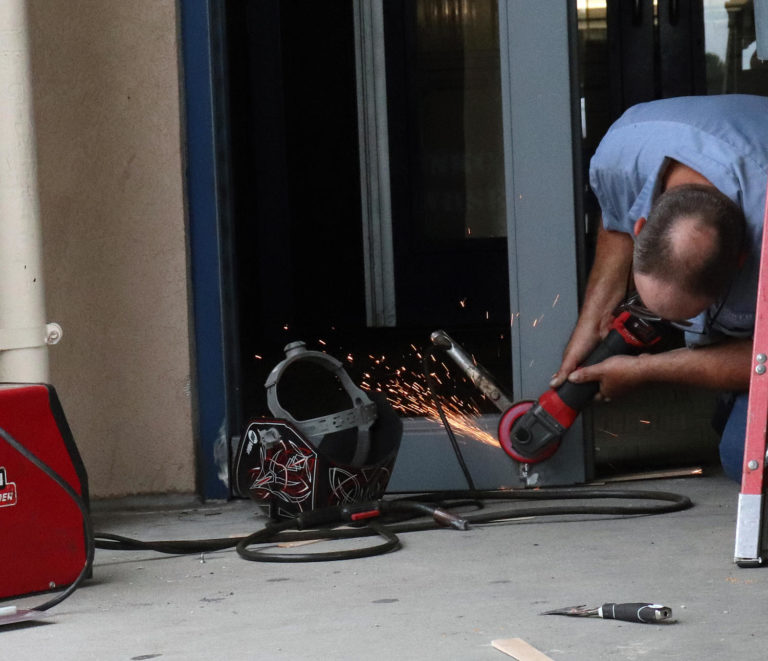 50 minutes, later, they finished this package about a new security office damaging a senior class gift. It was exciting to see them work together as a new staff, assuming the roles and making the story happen.
When it comes to creating your own summer workshop, my advice is pretty simple. Keep it fun and keep it moving. You'll have a head start on a terrific year!
Leave a Comment