Media Now Expands Online Options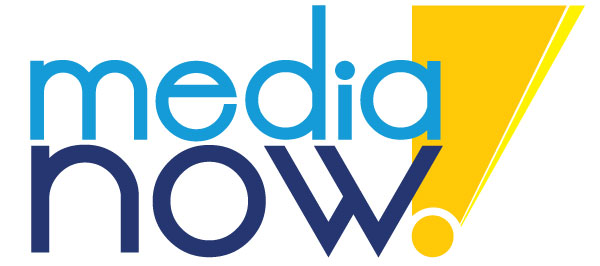 A message from MediaNow
Advisers, we know this year has been tough. It's been tough for everyone. 
Hopefully, we've got a couple offers here to help the new year not be so crazy and give you some fresh content to use in your classes.
ON-DEMAND VIDEOS FOR CLASS For starters, we have decided to make all of our 2020 Media Now courses available on-demand. Each course offers a variety of videos from award-winning advisers to professional journalists — all catered to help you. 
We've made more than 140 different videos available and we're giving you access to them for a full year! You can purchase a single course for $49 or purchase them all for the low price of $199. 
You can use the videos individually to give your personal skills a super charge or use them with your classes to help them level up. 
Videos are each around 15 minutes and many have lessons and handouts included. 
9 COURSES CURRENTLY AVAILABLE We currently are offering 9 courses — Photography, Writing, Design, Podcasting, Social Media, Yearbook, Editorial Leadership, Video Storytelling, Advising Student Publications. When you purchase, you will have access to your course(s) for a full year! During that time, we plan to add onto what we've built and any additions to a course or package you have purchased will be added for free for you. We will also keep you updated on any additional course offerings that drop.
Video instruction is delivered by some of the top high school journalism advisers around the county and award-winning professional journalists from Sarah Nichols and Jack Kennedy to Emmy Award-Winning Photojournalist Kelsey Kremer. 
You can see our full list of individual courses here. If you click on any of the courses, you can see the video lesson offerings in each course. If you choose the Newsroom Bundle, you get access to all the courses for a full year as well as any updates during that time. 
WOULD AN IPAD HELP? That's not all we have to offer though, in conjunction with our friends at LumaFusion, we have an iPad to give away to one program in need. We are going to keep this pretty simple as well and you don't need to purchase anything to enter. Just fill out this Google Form, letting us know in 300 words or less, how this iPad would benefit your program and describe the need for one. We will take entries through Dec. 22 and award the iPad by Jan. 1 and get it to the winner shortly thereafter. And, if you don't have your list to Santa filled out yet, check out the video editing app LumaTouch for iOS. It's an incredibly powerful video editor for the iPad and iPhone.
We are so excited to be able to bring these two great offers to you to end 2020 and help make 2021 better for you all. 
We have no doubt you will get a lot out of each course and please reach out and let us know what else would be helpful as we build on this great foundation. 
Good luck closing out the month. Stay safe and healthy and please let us know how we can help. 
Best, Aaron and Kate
Leave a Comment