News Doesn't Take a Summer Break
Gone are the days of waiting until almost October for the first edition of the school newspaper. Nationwide, schools are using tools available to today's journalism staffs to stay ahead of the game. For some, that means creating content during the summer break.
"This year was the first year we wrote summer articles," Nina Raneses of Potomac High School's The Wire in Alexandria, Va., shared. "We only had three or four, but it featured some things students were doing over the summer."

Raneses and other more experienced staff members also plan to hit the ground running as the school year starts Sept 6.
"We have an orientation day with a pep rally and campus tours, so we plan to cover that with social media like Snapchat and live tweets," Raneses said.
While Raneses and other returning staffers are working, they haven't forgotten the needs of the incoming staff.
"New staff members are introduced to the content-producing side of things after a month or so of learning the basics. Then, they start producing for the website and move to our newsmagazine by the end of the year," Athena added.
The Wire isn't alone in this practice. 241 miles away in New York, NY at Stuyvesant High School, Sharon Lin is on staff with the Stuyvesant Spectator. As Sharon and other staff members gear up for a Sept 8 start date, reporting didn't take a summer vacation.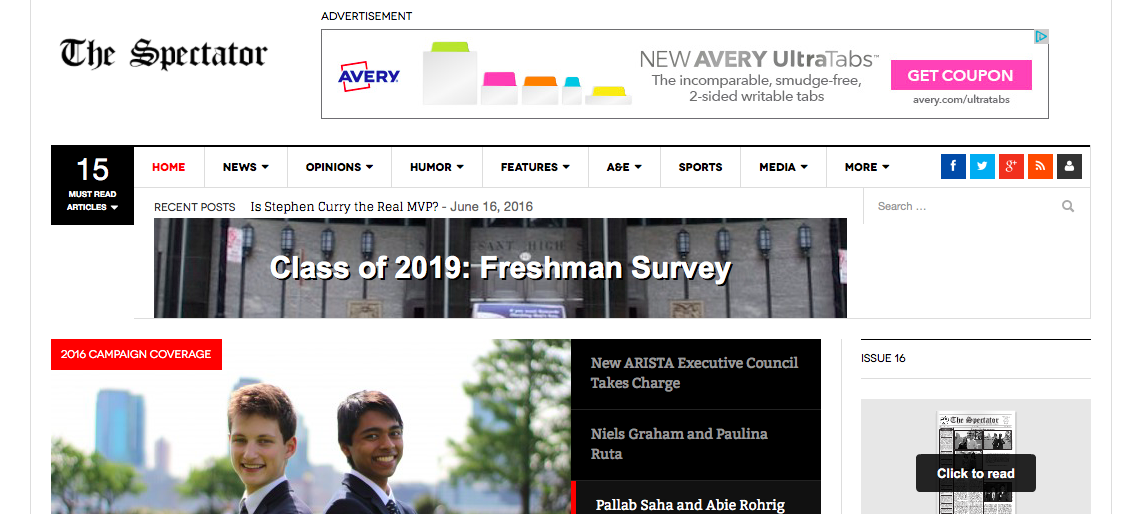 "Students report during the summer months about breaking news regarding our new administration, any updates or changes in the upcoming year, and annually does a survey about how the previous school year was successful or unsuccessful," Lin stated. "We also feature students who did interesting things over the summer."
Just as in the case of Raneses' program, it is the returning staff members who ensure the news doesn't cease during summer break and material is fresh on day one of the school year. The new staff members start the process of learning the basics and then moving towards publishing their work as the year progresses.
You can find The Wire at http://thewpwire.org/ and the Stuyvesant Spectator at http://www.stuyspec.com/ 
Are you a part of a staff that produced content over the summer and covered your first days of school? Feel free to contact us at SchoolJournalism to share your story.