Q and A with the Pros: Wanda Parsons
After a career in real estate, Wanda Parsons now works with marketing, graphic design, and photography in her position with the City of Union, Missouri. Beyond those endeavors, she's established herself as an award-winning photographer in the region. She sat down recently with SchoolJournalism to share her story with us.
SJ: How did you get interested in photography?
Wanda: "I guess I've always enjoyed photography. I was always the one with a camera when I was younger. Nothing fancy, just instant film cameras. I remember when I got my first Polaroid. Wow, how I loved the instant gratification.  Shake, shake, shake and magic!
"Like most people, when the industry started going digital, I jumped on the bandwagon. I was working in real estate back in the late 1990s and bought a Sony that stored the images on a floppy disk.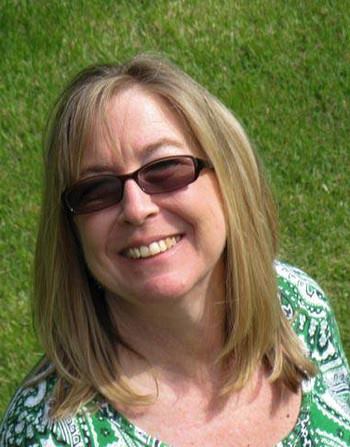 "Later, Facebook happened. I started to thrive on the compliments of friends and family about how talented I was.
"When I gave up real estate full time, I went to work for the City of Union. There, I could use my photography and creative talents for marketing the city.
"If I were to think of the turning point, it would have to be Christmas 2013. My kids gave me a Canon Rebel T3, with the 18-55 and a 70-300 kit lens. I dove right in, barely skimming the instruction manual and started taking photos."
SJ:  Have you been in any juried shows?
Wanda: "I've had photographs shown at Framations Art Gallery in St. Charles in their "Beyond the Lens" show, the "SEEN" shows at Studio Altius in Brentwood, and at Soulard Art Gallery in their "Driven to Abstraction" show. I've also had photos in the Manchester Arts "FOCUS" show, and won a place in their council chambers gallery.
"Most recently, I've had five photos shown at the Dow Museum of Arts and Science in Midland, Michigan.  The curator of the museum invited me out of the blue to show in their exhibit "Water, Rain and Fog" Exhibition held January to March 2017."
SJ: Have your photos ever won any awards?
Wanda: "My first competition was through Mid-Missouri Fine Arts in early 2015. I had never entered a photo into a competition or juried show. I didn't really plan to do well. I was seeking approval from unbiased jurors on my work.  Much to my surprise, my photo Red Barn at Sunset won first place! I was hooked.
"By far, my most popular  and winning photo is the Foggy Forest. This photo won first place in the Jefferson County Photography Club 2015 competition, second place at the Manchester Arts FOCUS competition in 2015 and third place at the Beyond the Lens 2016 competition at Framations Art Gallery. In addition, it has been recognized numerous times on Viewbug, and was shown at the Dow Museum of Arts and Science in 2017."
SJ: Do you have an online shop?  
Wanda: "My primary website is www.wandaparsons.com. I have a hard time keeping it updated, and use it primarily for client proofing.  It is hosted through Zenfolio.  I also have a few items on Fine Art America and Society6. If you go to either site and search Wanda Parsons, you can see my available work."
SJ: What type of cameras do you use? And what other gear do you enjoy?
Wanda: "I currently have a Canon 70D, Tamron 24-70mm and 70-200mm, Canon 10-18mm, Canon 50mm 1.8 and a Sigma 18-250mm. I also have the Canon Flash 600 and 480. I still have my Canon Rebel T3 as a backup, but my son uses it most of the time. I own several polarizing and ND filters, and lighting accessories.
 "I also have a Phantom 4 Drone and have my Part 107 Commercial License from the FAA.
 "For software, I started with Lightroom and Photoshop Elements. I now have the Lightroom Classic CC and Photoshop CC."
SJ: Have you had any classes for photography, or are you purely self-taught?
Wanda: "I am going to go with 98 percent self-taught. I learned most of what I know through the internet, especially the site Digital Photography School.
"I did also take one class from Tyann Marcink, but except for learning some night photography tips, most of the class covered what I had already picked up on my own.
"When I joined the Jefferson County Photography Club, I began soaking in a wealth of information. Their monthly meetings and field trips were wonderful and full of tips and encouragement.
"But, mostly, I just learn from doing.  Great thing about digital is you can experiment until your heart is content.
"I've always been a very intuitive learner when it comes to computers and software. I currently use Lightroom and Photoshop and am self-taught with occasional help from the internet."
SJ: Can you share with us one of your favorite images you've taken in the past three years? Tell us where you took it, the thought process behind it, etc?
Wanda: "Convict Lake — In the fall of 2016, my husband and I visited Mammoth Lakes and Yosemite. I was disappointed in the lack of fall colors in the area, and did an internet search from the resort for any images taken recently of aspen trees. I discovered a photo club that had visited Convict Lake that morning and their images showed promise of an aspen grove.
"My husband and I hiked the trail around this beautiful lake. The sun was starting to set, and it was just myself and another photographer setting up our tripods to catch the scene. Turned out the other photographer was a Baroness and a professional photographer. We talked for a bit while we waited. She then offered to trade me spots.  She shared with me that she had been to this same spot that morning, but a bear scared her away. Then, she left at sunset because, honestly, it was a little less than thrilling.
"Now in the perfect spot for just the right composition, I waited. I watched a family of raccoons play, and heard the sounds of night, including what I later discovered was a mountain lion that was just yards away from me.
"There were hikers on the other side of the lake with a lantern, and a construction crew driving the road, their lights shining on the aspens. I sat in the quiet and clicked several bracketed shots, to be merged later in Photoshop. The photo itself has been a favorite online and it brings back fond memories for me as well."
SJ: What advice do you have for people who are interested in learning more about photography, but do not necessarily want to pursue it as a full-time job?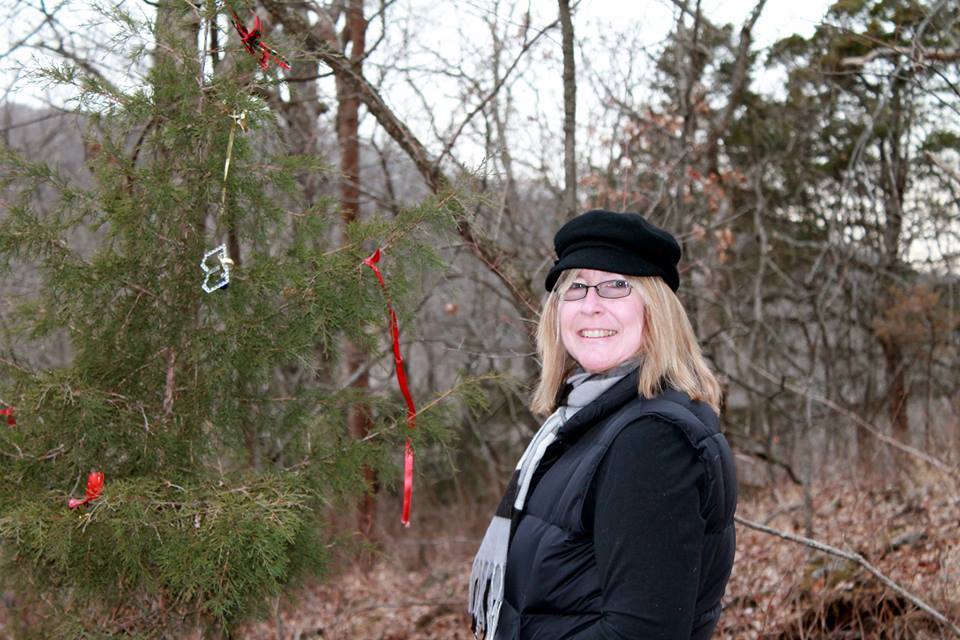 Wanda: "My best advice is to join a photography club.  It should be an active club with regular meetings, learning opportunities, challenges, and field trips. I was lucky enough to find the Jefferson County Photography Club and even luckier to find the people there were so willing to share their knowledge and friendship.
"Photography is a very competitive field, and you've got to find your niche. I started out taking photos of things I love. Then when others convinced me to go "pro" I found myself taking photos to make money. If you are lucky, hopefully, what makes money is what you love.
 "Currently, I make a little money to support my hobby with real estate photography and the occasional portrait session. I've also been lucky enough to sell some prints and canvases locally this year.  Nothing makes me happier than seeing my photography as décor in homes and offices.
 "Also, PRINT YOUR PHOTOS. Even if they only go on your walls, or you give them as gifts, a printed photo that you love will mean more than buying a piece of "reproduced art" from a discount store."
SJ: How has photography changed your life?
Wanda: "Photography has given me an outlet for my creativity and a place to sometimes lose myself, and at other times find myself.
"Photography has taught me to really SEE things, all the little details, the light, the shape and texture, the emotion. It's all so beautiful and miraculous. Photography helps me remember the places I've seen, the people I've known, and all the precious memories.
"In many ways, I've become more confident, but in other ways, I've felt defeated. It is hard not to compare your work to others, it's hard not to take critiques too seriously, or wonder why your work is any less worthy than the ones you see in museums and art galleries.
 "I am struggling now to rekindle the spark of passion for photography.  2017 was a painful year for me. My consolation is that with my photography, as I look back on the years, I see my photos being shared over and over. They are little glimpses of time, stolen moments, and memories. Oh, the memories."
View Comments(1)